Dan L. Burk
Distinguished and Chancellor's Professor of Law
Faculty Director, AI Global Public Policy Institute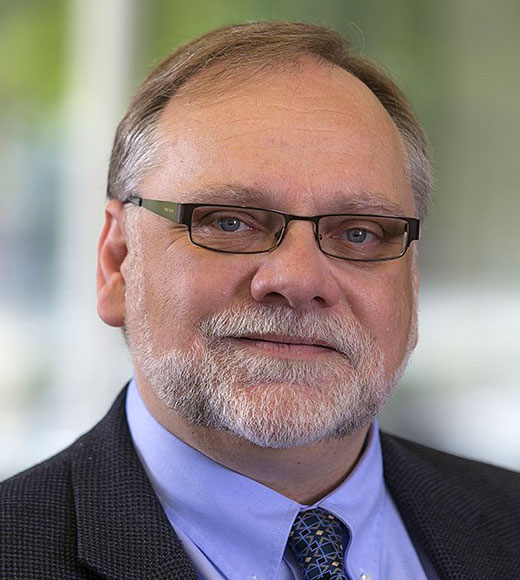 Expertise:
Intellectual property (especially cyber law and biotechnology)
Background:
Dan L. Burk is Distinguished and Chancellor's Professor of Law at the University of California, Irvine, where he is a founding member of the law faculty.  An internationally prominent authority on issues related to high technology, he lectures, teaches, and writes in the areas of patent, copyright, electronic commerce, and biotechnology law.  He is consistently ranked among the leading intellectual property scholars in the American legal academy.  He has been a leading figure in debates over gene patenting, digital copyright, and computer trespass.
Professor Burk has taught intellectual property across the globe at a variety of institutions including the University of Toronto; Humboldt University, Berlin; Bocconi University, Milan; Sciences Po, Paris; and University of Haifa. In 2011 and in 2018 he was awarded Fulbright Scholarships, first to study German and European Union biotechnology patenting at the Max Planck Institute for Innovation and Competition in Munich, and then as a Fulbright Cybersecurity Scholar to the Oxford Internet Institute's Digital Ethics Lab in the United Kingdom. In 2015 he was selected for a Leverhulme visitorship to the London School of Economics and Political Science, where he delivered a series of Leverhulme Public Lectures on "Biotechnology and Software Patenting in the Information Society." During the Fall of 2019 he is a Senior Visiting Scholar at the Weizenbaum Institute for the Networked Society in Berlin.
Professor Burk is the author of numerous papers on the legal and societal impact of new technologies, including articles on personalized medicine, on the legal aspects of electronic sports, and on the trademark implications of search engine keywords.  He is the co-author, together with Mark A. Lemley of Stanford University, of The Patent Crisis and How the Courts Can Solve It, published by University of Chicago Press.  Much of Burk's recent scholarship has undertaken interdisciplinary collaboration to open new lines of inquiry in intellectual property law by developing insights from literary theory, critical perspectives, and the sociology of science.
Professor Burk holds a B.S. in Microbiology (1985) from Brigham Young University, an M.S. in Molecular Biology and Biochemistry (1987) from Northwestern University, a J.D. (1990) from Arizona State University, and a J.S.M. (1994) from Stanford University. He has served as a legal advisor to a variety of private, governmental, and intergovernmental organizations, including the American Civil Liberties Union Committee on Patent Policy and the OECD Committee on Consumer Protection.