Back to Top
Community & Economic Development Clinic
The Clinic focuses on issues of community and economic development in low- and moderate-income populations, emphasizing non-adversarial, transactional approaches to advocacy.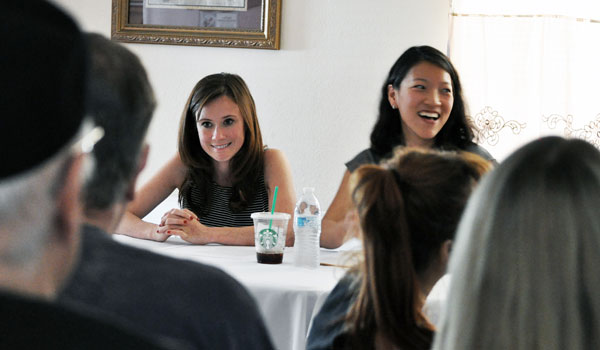 The Community and Economic Development Clinic works on issues related to homelessness, small business and nonprofit development, and policy initiatives designed to improve our client communities. It's primary concern is to solve clients' problems by the most effective means available. As such, the clinic also represents clients in litigation matters.
The Clinic has represented a nonprofit corporation that operates a community garden in Ontario, a group of medical students who have formed a nonprofit to create and operate the first needle-exchange program in Orange County, and a group of small business owners seeking to preserve the identity of downtown Santa Ana. The Clinic has also represented a nonprofit dedicated to the preservation of Mexican American culture in the Santa Ana community in its purchase and management of a building.
Many of our clients reside in mobile home parks, and much of our work revolves around the myriad problems of park residents. The clinic is counsel for farmworkers living in a substandard park in the Coachella Valley, low-income residents concerned about park management practices in San Bernardino, and residents seeking to purchase and operate a park in San Juan Capistrano. Through this work, we have become one of the primary resources in Southern California for pro bono legal services to mobile home park residents. Students and faculty travel to these sites to meet with clients, testify at public hearings and appear in court.
Our clients were mostly homeless clients seeking general relief from the social services agency, and they were wrongfully denied general relief which they desperately needed. We represented them before the social services agency to get them the money that they deserved. The little amount of work that I did gave them a voice, and they were so happy just to have someone voice their concerns.
Theodore Nguyen '14, Deputy General Counsel, LIBERTY Dental Plan; Irvine, CA
Recent Work
As of fall 2022, the Community and Economic Development Clinic is representing residents in a third mobile home park in Fresno seeking to purchase their park. They are also representing residents in a different park who are fighting an onerous rent increase and in another who are pursuing a local ordinance to restrict future rent increases. Although the clinic emphasizes non-adversarial, transactional approaches to advocacy, the clinic has brought litigation on behalf of their clients, and this semester they were successful in resolving a case for damages on behalf of one mobile home park client.
The clinic continues to represent a non-profit community land trust in Santa Ana as it moves toward establishing a community garden, as well as a group of small business owners seeking to preserve the identity of Santa Ana's downtown business district, three entrepreneurial cooperatives establishing agricultural and food businesses, and an organization bringing solar energy to low-income communities.
In The News