Back to Top
Chancellor's Professor of Law Dan Burk Awarded IP Research Grant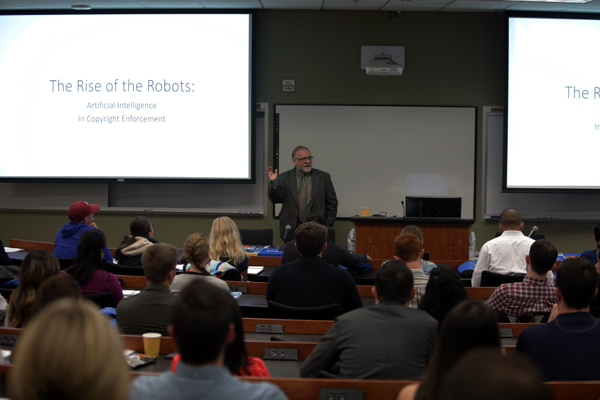 Chancellor's Professor of Law Dan Burk received an IP research grant from the Institute for Intellectual Property & Information Law at the University of Houston Law Center. With this award, Professor Burk will investigate and critique recent proposals for algorithmic determination of copyright liability.
Professor Burk, an internationally prominent authority on legal and social issues related to high technology, is a Fall 2019 Senior Fellow at the Weizenbaum Institute for the Networked Society in Berlin, Germany. He is collaborating on legal issues related to artificial intelligence as part of the study section on Governance and Norm Setting at the Institute, which is dedicated to developing a comprehensive understanding of the social, political, and economic changes arising out of information technologies.
A founding faculty member of UCI Law, Burk is ranked among the top-cited authors in the U.S. on intellectual property. He holds graduate degrees in both molecular biology and in law, and since 1995 has taught courses on patent law, biotechnology law, and related areas of IP.