Back to Top
Press Freedom Project
The Press Freedom Project is a program of the UCI Intellectual Property, Arts, and Technology Clinic. The Project was founded in Spring 2018 to provide free legal services to California's independent journalists, non-profit news organizations, journalism groups, and press advocacy groups. 
The Project is headed by nationally known First Amendment and media law specialist Susan Seager, who was awarded the 2022 Los Angeles Press Club's Guardian Award for Contributions to Press Freedom for her work at the Project.
To learn more, visit the Press Freedom Project website.
The Project provides a range of legal services, including:
Pre-publication review and counseling
Filing and litigating requests for police and other government records under the California Public Records Act and Freedom of Information Act 
Filing motions to unseal civil and criminal court records
Filing motions to unseal juvenile court records
Filing civil rights lawsuits on behalf of journalists and photojournalists who are wrongfully arrested, jailed, and/or hurt by law enforcement
Litigating against gag orders and other judicial or governmental actions that constrain freedom of the press
Respond to cease-and-desist letters against journalists 
Recent Work
As of fall 2022, the Press Freedom Project has racked up an impressive string of victories fighting for journalists and media organizations. Students settled a civil rights lawsuit in federal court on behalf of Long Beach student photojournalist Pablo Unzueta for $90,000 after Los Angeles County Sheriff deputies illegally arrested him after a protest; IPAT student Zöe Vikstrom recently spoke about this work at the Access and Accountability Conference at Yale Law School.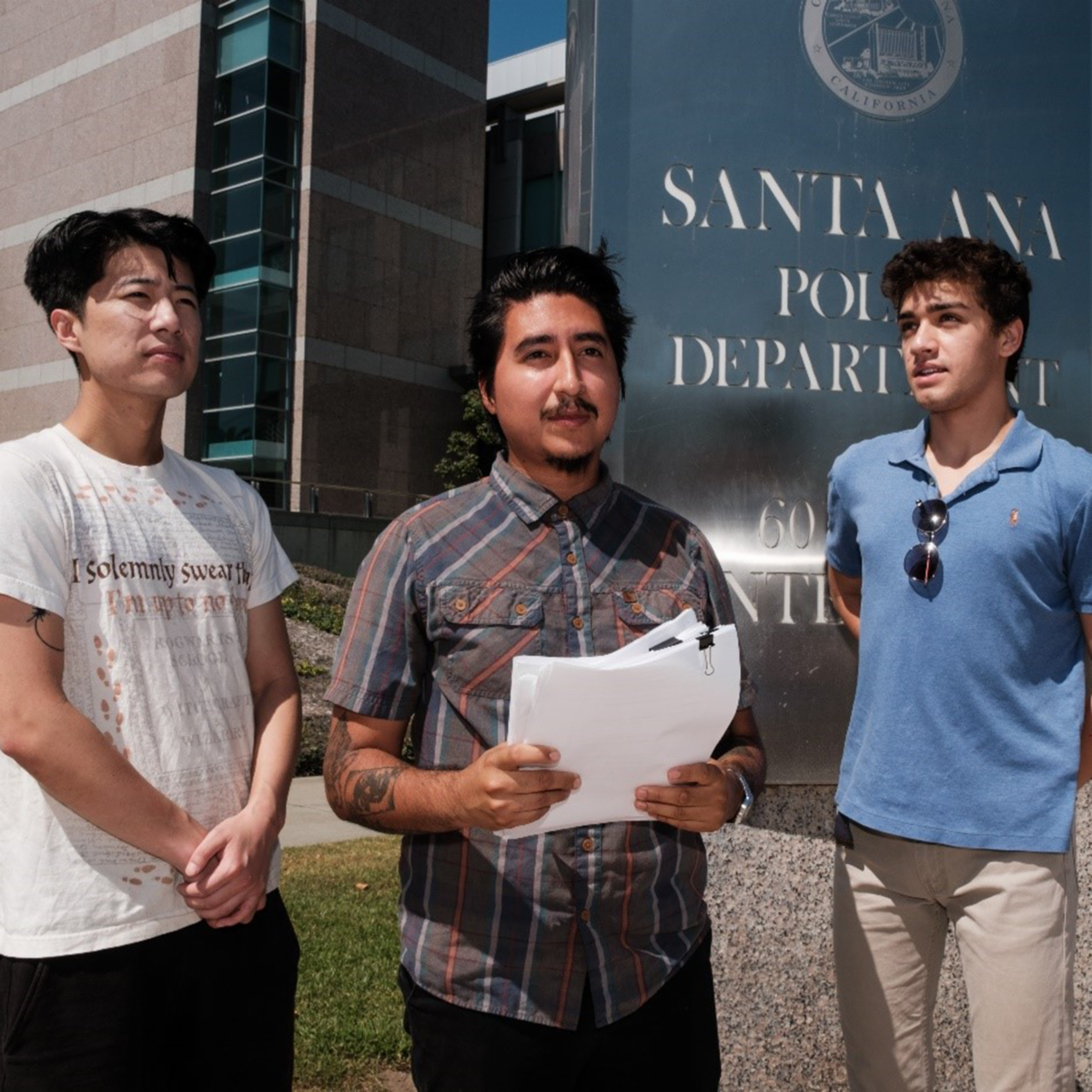 California Public Records Act (CPRA) lawsuit students filed on behalf of Los Angeles freelance reporter Ben Camacho prompted the City of Santa Ana to quickly release police body camera footage of incidents involving sexual harassment of a teenaged girl and the fatal shooting of a young man. And the Press Freedom Project created new law when students won a published decision in the California Court of Appeal ordering a Madera County juvenile court to unseal the juvenile case file of a 14-year-old girl who was killed after social workers ignored repeated reports of abuse. In June 2022, Professor Susan Seager was awarded the Los Angeles Press Club's Guardian Award for her work directing the Press Freedom Project
Other Projects
The team has provided legal assistance to a variety of clients on an array of projects, including the following:
Won a published California Court of Appeal decision on June 27, 2022 ordering a juvenile court to reconsider independent journalist Garrett Therolf's motion to unseal the juvenile case file of a girl who was tortured and murdered by her adoptive mother in 2014. The Court of Appeal ruled in Garrett Therolf v. Superior Court that the juvenile court violated a state law by denying Garrett's motion without holding a hearing or allowing Garrett to file a reply brief. A new hearing is expected later this summer in this case and two companion cases.
Forced the City of Ana to disclose police body cam footage and other police records by suing the city for violating the California Public Records Act. The clinic's client, independent journalist Ben Camacho, used the records to write an April 22, 2022 article for Knock LA revealing that a group of officers in the department appear to have formed a gang, complete with gang tattoos, and allegedly groped a teenager girl while off-duty at a restaurant. 
Forced the County of Los Angeles to disclose records of some fatal shootings by Los Angeles Sheriff's Department deputies and concealed weapons permits with written requests and by suing the county for violating the California Public Records Act. The clinic's client, Knock LA, used the records to publish an article about a deputy who shot and killed two black men in separate shootings.  
Won disclosure of settlement documents for nearly 700 misconduct lawsuits against the Los Angeles Sheriff's Department and Los Angeles County District Attorney's Office as part of a settlement of a California Public Records Act lawsuit on behalf of Prison Legal News. 
Filed civil rights lawsuit, Unzueta v. County of Los Angeles, in U.S. District Court against the County of Los Angeles and Sheriff Alex Villanueva for the wrongful arrest, jailing, and strip-searching of photojournalist Pablo Unzueta by sheriff's deputies on September 8, 2020. Deputies also wrongfully confiscating his camera, cell phone, and memory card, and the latter was never returned.
Filed a civil rights lawsuit, Peltz v. City of Los Angeles, against the City of Los Angeles and Police Chief Michel Moore for the wrongful arrest of Knock LA editor Kate Gallagher and Jonathan Peltz when they were covering the protests and the eviction of the homeless from Echo Park Lake. 
Won court order vacating gag order against T.J. Esposito, an independent Latino journalist in Bakersfield.
The Project is funded in large part by a grant from the Legal Clinic Fund for Local News.
Please inquire!
If you are interested in learning more about the work of the Intellectual Property, Arts, and Technology Clinic, please visit our practice areas page and our testimonials page.  You can also peruse our updates on our work with journalists. And if you are interested in seeking legal services from IPAT's Press Freedom Project, please visit our inquiry page.