Back to Top
UCI Law's Dan Burk Chosen for Leverhulme Visiting Professorship at London School of Economics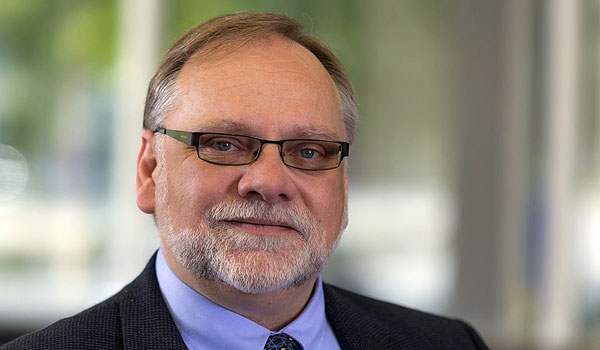 IRVINE, Calif., October 21, 2014 — Dan Burk, Chancellor's Professor of Law at the University of California, Irvine School of Law, has been selected for a prestigious Leverhulme Visiting Professorship for spring 2015.
Awarded competitively by the Leverhulme Trust, candidates for the Visiting Professorship must be nominated by a United Kingdom institution that wishes to sponsor an eminent researcher from overseas to enhance the knowledge and skills of faculty and students within the host university.
According to the Leverhulme Trust, "the overriding criteria for selection are first the academic standing and achievements of the visitor in terms of research and teaching, and secondly the ability of the receiving institution to benefit from the imported skills and expertise."
Burk, an internationally prominent authority on legal and social issues related to high technology, will visit the London School of Economics Law Department, recognized in the UK and globally for its top-ranked research faculty.
"The LSE Law Department has a long tradition of interdisciplinary research, and we are delighted to welcome Professor Burk as a Leverhulme Visiting Professor in this academic session," said Dr. Emily Jackson, Head of Department.
Best known for his work in patents and for his pioneering analysis regarding jurisdiction or legal control over Internet activity, Burk will deliver a series of public Leverhulme Lectures titled "Biotechnology and Software Patents in the Innovation Economy."
"The Leverhulme Lecture series has consistently addressed the most timely and significant research topics of our day," said Burk. "It is enormously gratifying to have the Leverhulme Trust recognize innovation and patent policy among its current selection of Lecture topics."
A founding faculty member of UCI Law, Burk is ranked among the top-cited authors in the U.S. on intellectual property. He holds graduate degrees in both molecular biology and in law, and since 1995 has taught courses on patent law, biotechnology law and related areas of IP. His many awards include a 2014 DAAD (German Academic Exchange Service) Research Fellowship and a 2011 Fulbright Scholar grant to pursue research on comparative biotechnology patent processes in Germany.
About UC Irvine School of Law
UCI Law, which received full accreditation from the ABA effective June 6, 2014, is an innovative law school focused on educating talented and passionate lawyers driven by professional excellence, intellectual rigor and a commitment to enrich our communities through public service. UCI Law is a collegial environment, and our faculty is comprised of accomplished, nationally-ranked thought leaders from around the country with a broad range of expertise. More about the Law School is available at law.uci.edu.
About the Leverhulme Trust
The Leverhulme Trust was established by the Will of William Hesketh Lever, the founder of Lever Brothers. Since 1925 the Trust has provided grants and scholarships for research and education. Today, it is one of the largest all-subject providers of research funding in the UK, distributing over £60m a year. For more information about the Trust, please visit www.leverhulme.ac.uk.
University of California, Irvine School of Law Contact: Colleen Taricani, Assistant Dean for Communications, (949) 824-3063, ctaricani@law.uci.edu