Back to Top
Civil Rights Litigation
The Civil Rights Litigation Clinic focuses on teaching the basic skills needed to be a civil rights lawyer. Students are involved in the litigation of pending cases involving a range of substantive issues under federal and California civil rights law.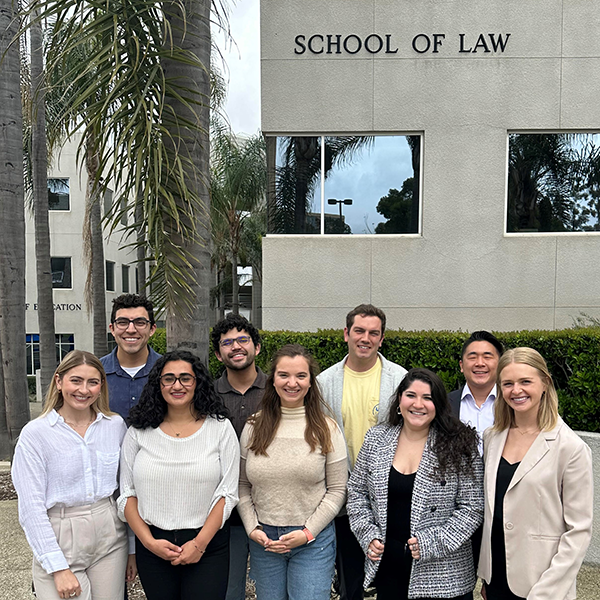 Students in the Civil Rights Litigation Clinic handle court hearings, depositions and other litigation events. The clinic uses the cases and weekly class sessions to teach the substance of civil rights law focusing on constitutional claims brought under 42 U.S.C. §1983 and similar California statutes.
During the 2021-2022 academic year, the CLRC worked on a range of civil and human rights issues . For example, CRLC students assisted with briefing and preparation for oral argument for Vega v. Tekoh, a Supreme Court case addressing the enforceability of Miranda violations under 42 U.S.C. §1983. Students also helped to prepare counsel for a complex Eleventh Circuit argument in a major case against Chiquita brought on behalf of thousands of victims of right-wing militia violence in Colombia. Chiquita is sued for its alleged complicity in that violence. In September 2022, the Eleventh Circuit delivered a sweeping victory opening the door to trials on the merits of the plaintiffs' claims. 
CRLC continues to represent Kenji Howard, who served 26 years for a crime he did not commit, in his efforts to obtain compensation for his wrongful imprisonment. CRLC students have also continued to be involved in lawsuits challenging police brutality that occurred during demonstrations in Los Angeles after the death of George Floyd in 2020. Students have reviewed video and documentary evidence and helped prepare for depositions and motions practice.
Along with our Criminal Justice Clinic, CRLC students have been working on a taxpayer action against the Orange County District Attorney challenging its unconstitutional collection of DNA from individuals in misdemeanor cases.
News Features