Back to Top
Criminal Justice Clinic
The Criminal Justice Clinic represents low-income individuals in state criminal court and helps non-citizens seek post-conviction relief when facing immigration consequences of past criminal offenses. Helping non-citizens find relief from past criminal convictions and ensure they can stay in the United States with their families is a priority for the Criminal Justice Clinic. The clinic also collaborates with community organizations to work towards broader reform of the criminal justice system.
Under the close supervision of the clinic director, clinic students represent indigent clients charged with misdemeanors in local state criminal court. Clinic students also represent individuals seeking post-conviction relief due to the adverse immigration consequences that resulted from past criminal convictions. Students will work on all aspects of case preparation and make all required court appearances. Tasks may include legal research and writing, fact investigation, developing case strategy, motions hearings, and plea negotiations.
Clinic students will strengthen many key lawyering skills, including client interviewing, oral advocacy, negotiation, strategic thinking, and developing a theory of the case. Adhering to a holistic model of criminal defense, students will also work to assess their clients' interests beyond the narrow confines of the criminal case, and will assist their clients with needs such as housing, mental health treatment, and employment. The classroom component will cover relevant substantive law, including state criminal procedure and the intersection of immigration law and criminal law.
In addition, clinic students will work on other criminal justice-related individual client projects and reform projects that strive to positively impact the community in which their clients live. Through these projects and the clinic seminar, students will place their individual client work in the broader context of the local community and the criminal justice system, and will consider issues of local and national importance, including race and policing, mass incarceration, and the challenges of reentry.
The Criminal Justice Clinic provides free criminal defense representation to low-income individuals charged with misdemeanors. Call for more information: (949) 824-8152
La Clínica de Justicia Criminal (CJC) provee representación de defensa criminal gratis para individuales de bajos recursos acusados de un delito menor. Llame para más información: (949) 824-8152
---
Highlighted Project: Protecting DACA Students
One client of the clinic was a college student with DACA status (Deferred Action for Childhood Arrivals) charged with misdemeanor DUI. The student had never been in trouble before. He searched the internet for an attorney and paid one several thousand dollars to advise and represent him. When the student asked his attorney if pleading guilty to the DUI would affect his DACA status, the attorney wrongly told him that it would not.
After filing for DACA renewal a year later, the student learned he would lose his DACA status and faced deportation because of the DUI conviction.
The student was referred to the Criminal Justice Clinic, where clinic students determined the best course of legal action was to file a motion to withdraw his guilty plea and see if the prosecution would offer a plea to a misdemeanor that would not automatically revoke their client's DACA status.
The Student researched, wrote and filed a motion to withdraw the plea, and created a packet of letters, photos, and other evidence that supported the exercise of prosecutorial discretion. The prosecutor ultimately agreed to let our client withdraw his plea, and to plead instead to the misdemeanor of reckless driving. Our client now has the opportunity to continue his college education and remain in the U.S. with his family. 
---
Recent work
During the 2021-2022 academic year, the Criminal Justice Clinic continued its work of advocating for those caught in the criminal justice system. CJC students represent low-income individuals who are charged with misdemeanor offenses in state court, often working in collaboration with local non-profits and advocates for the houseless.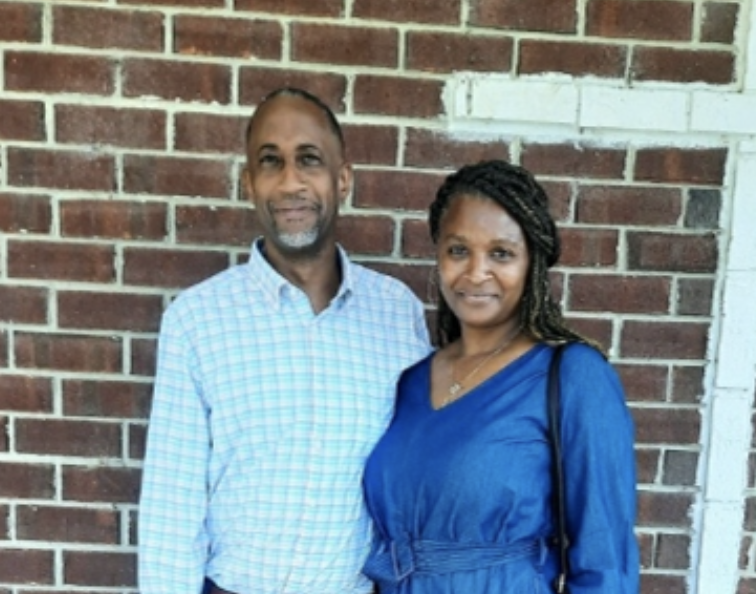 In addition, CJC has continued its long-standing legal work on behalf of noncitizens who seek to vacate state criminal convictions that are causing adverse immigration consequences. To date, CJC has successfully helped over 60 individuals vacate prior criminal convictions that—in many cases—were the grounds for their deportation or inability to live lawfully here in the U.S. After CJC vacated their criminal conviction, these CJC clients were able to remain in the U.S. with their family and loved ones.
CJC has also continued its work fighting for the compassionate release of federal prisoners who are serving lengthy prison offenses, often due to outdated and unjust sentencing laws. Since beginning this project in 2019, CJC has successfully won the release of 14 individuals, five of whom were over the age of 65, six of whom were serving life sentences, and six of whom had each served more than 30 years in prison. CJC files these motions on behalf of clients throughout the south, including in federal courts in Alabama, Louisiana, Georgia, Texas, and Florida.
---
In The News