Back to Top
UCI Law Welcomes Six New Faculty Members for the 2023-2024 Academic Year
Irvine, Calif. (July 18, 2023) — The University of California, Irvine School of Law (UCI Law) is pleased to introduce four new full-time faculty members beginning July 2023: Veena Dubal, Kevin Haeberle, Ari Waldman and Adam Cowing. In addition, UCI Law is delighted to announce the appointment of Jessica Rofé (Spring 2024) and Heather Tanana to its visiting faculty. These new faculty members bring a wealth of expertise to UCI Law as lauded scholars in their respective fields. Their areas of legal scholarship encompass community and economic development, labor and employment, corporate and securities, technology and society, immigration, criminal law, Indigenous law and experiential legal education. 
"UCI Law is thrilled to welcome these innovative and outstanding faculty," said Dean Austen Parrish. "Their diverse voices, important scholarly contributions, and commitment to exceptional classroom instruction and public engagement will enrich the UCI Law community and reinforce the school's interdisciplinary strengths." 
---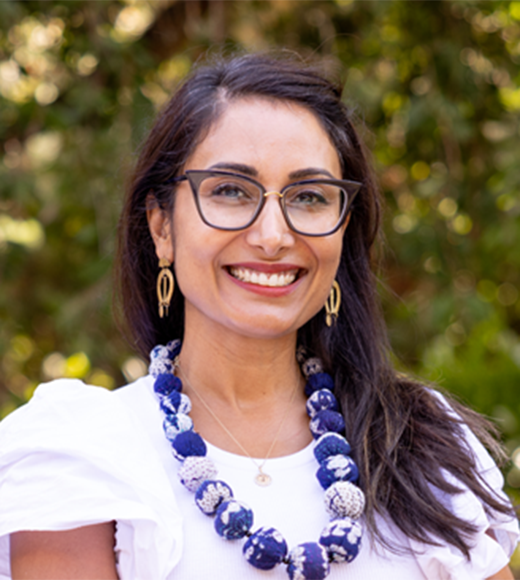 Professor Veena Dubal's research examines the intersection of law, technology and precarious work. She uses ethnography and critical theory to understand the impact of digital technologies and emerging legal frameworks on the lives of workers, the co-constitutive influences of law and work on society, and the role of law and lawyers in social and labor movements.  
Prof. Dubal joins UCI Law from the University of California College of the Law, San Francisco. Her prolific scholarship—on the intersections of technology, low-wage work and organizing (particularly in the platform economy)—has been published in top-tier law review and peer-reviewed journals, cited by the California Supreme Court, and featured prominently in major media outlets.  TechCrunch has called Prof. Dubal an "unlikely star in the tech world," and she publishes frequently in the popular press with bylines in the New York Times, Los Angeles Times, San Francisco Chronicle, Slate, Dissent, The Guardian and law-related blogs. Her expertise is frequently sought by regulatory bodies, legislators, judges, workers and unions in the U.S. and Europe.  
Prof. Dubal received a B.A. from Stanford University and holds J.D. and Ph.D. degrees from the University of California, Berkeley, where she conducted an ethnography of the San Francisco taxi industry. The subject of her doctoral research arose from her work as a public interest attorney and Berkeley Law Foundation Fellow at the Asian Law Caucus where she founded a taxi worker project and represented Muslim Americans in civil rights cases. Prof. Dubal completed a post-doctoral fellowship at her alma mater, Stanford University. She returned to Stanford again in 2022 as a Residential Fellow at the Center for Advanced Study in the Behavioral Sciences. Prof. Dubal is the recipient of numerous awards and grants, including the Fulbright, for her scholarship and previous work as a public interest lawyer. 
---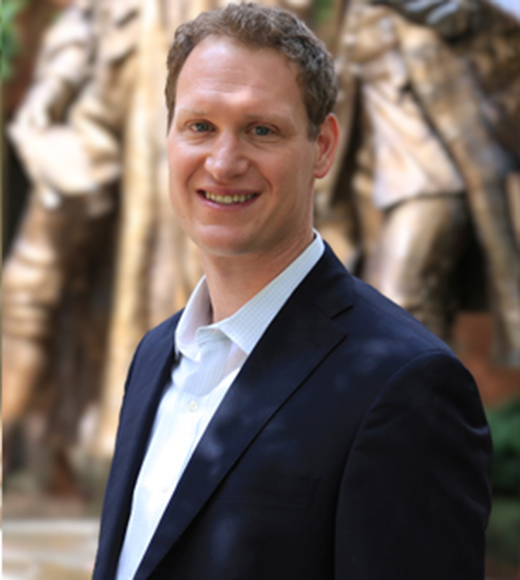 Professor Haeberle's research and teaching interests center on corporate and securities law. He has focused much of his work on the market structure of financial-instrument trading markets as well as on the broker-dealers and their regulation. He is a Program Fellow at the Program in the Law and Economics of Capital Markets, a joint program at Columbia Law School and Columbia Business School. He joins UCI Law from William & Mary Law School, where he was a Professor of Law and a Fellow at the Center for the Study of Law and Markets. Prior to that, he was an Assistant Professor at the University of South Carolina School of Law.  
Prof. Haeberle's scholarly work, which has primarily focused on the stock market and other secondary markets for financial instruments, includes his forthcoming article, "Fraud-on-the-Market Liability in the ESG Era," 98 Tulane L. Rev. ___ (forthcoming 2023) (draft available). 
Prof. Haeberle has been retained as an expert consulting and testifying witness by the U.S. Securities and Exchange Commission as well as by the Office of the Federal Public Defender. His commentary on corporate and securities matters has been featured on NPR and in The New York Times, Wired, Financial Times, The Hill, Bloomberg Law, Bloomberg News and The Wall Street Journal.  
Before entering academia, Prof. Haeberle practiced law (with a focus on securities litigation) in New York. He also previously clerked for Judge Victor Marrero of the U.S. District Court for the Southern District of New York and served as a foreign law clerk for Chief Justice Aharon Barak of the Supreme Court of Israel. He received a J.D. from Columbia Law School and a B.A. from Georgetown University. 
---
Professor Ari Ezra Waldman is a sociolegal scholar of technology and society focusing on privacy, digital governance and queer civil rights. 
Prof. Waldman's extensive and award-winning scholarship explores the relationship between technology and power, often through an interdisciplinary lens. His most recent book, "Industry Unbound: The Inside Story of Privacy, Data, and Corporate Power" (Cambridge University Press, 2021), pulls back the curtain on tech companies' manipulation of privacy law. Prof. Waldman's first book, "Privacy As Trust: Information Privacy for an Information Age" (Cambridge University Press, 2018), analyzes the social and legal dynamics of data sharing, collection and use. He also serves on the editorial board of Law & Social Inquiry, a peer-reviewed journal that publishes work on socio-legal issues across multiple disciplines. 
An active member in the law and technology community, Prof. Waldman is the Chair of the Privacy Law Scholars Conference, the premier academic conference in the law and technology field, an elected member of the American Law Institute, and holds board leadership positions at the Cyber Civil Rights Initiative and Electronic Privacy Information Center (EPIC). In 2020, he founded @Legally_Queer, a social media project that educates the public about the legal history, present and future of LGBTQ+ freedom.  
Before joining UCI Law, Prof. Waldman held a joint faculty appointment at Northeastern University's Khoury College of Computer Sciences and the School of Law, where he directed the Center for Law, Innovation and Creativity (CLIC). He had prior appointments at Princeton University and New York Law School. Prof. Waldman holds a Ph.D. and M.Phil. in sociology from Columbia University, a J.D. from Harvard Law School and an A.B., magna cum laude, from Harvard College. 
---
Professor Adam Cowing focuses both his clinical practice and research on community and economic development, small business and nonprofits, and housing law and policy. He joins UCI Law from Yale Law School, where he co-taught the Community and Economic Development Clinic as a Clinical Lecturer and Eugene Ludwig/Robert M. Cover Fellow in Law.   
Prof. Cowing's recent scholarship explores the affordable housing crisis through an interdisciplinary lens and includes the forthcoming article, "Equity and Ownership in Affordable Housing," 2024 U. Ill. L. Rev. (forthcoming, 2024), and "Race and (De)Valuation in Housing Markets," 31 J. Aff. Hous. & Cmty. Dev. L. 305 (March 2023), which reviews sociologist Elizabeth Korver-Glenn's book, "Race Brokers: Housing Markets and Segregation in 21st Century Urban America" (Oxford University Press 2021), through a socio-legal framework. 
A longtime advocate for affordable housing, Prof. Cowing worked as a transactional attorney at Bocarsly Emden Cowan Esmail & Arndt LLP in Los Angeles, where he represented nonprofits and other organizations in the development and financing of affordable housing and other community development projects. Prior to that, he was a staff attorney at Public Counsel in Los Angeles, where he represented individuals at risk of homelessness and tenant groups seeking to protect affordable housing. Prof. Cowing received a J.D. and an M.P.P. from the University of Michigan and a B.A. from Bowdoin College. 
---
Jessica L. Rofé, Visiting Assistant Clinical Professor of Law (Spring 2024)
Professor Jessica L. Rofé's research and teaching interests sit at the intersection of criminal law and immigration law and primarily focus on deportation defense and detention issues. She will join UCI Law's visiting faculty in Spring 2024 from New York University School of Law where she is the Toni Rembe and Arthur Rock Immigrant Defense Fellow and Supervising Attorney at the law school's Immigrant Rights Clinic. Prof. Rofé will be working with Prof. Annie Lai at UCI Law's Immigrant Rights Clinic. 
In her supervisory role at NYU Law's Immigrant Rights Clinic, Prof. Rofé oversees both an individual client docket and a campaign docket through which the clinic collaborates with organizations and coalitions in their advocacy efforts to advance immigrant rights both locally and nationally. 
Prof. Rofé previously worked as an associate at Cleary Gottlieb Steen & Hamilton LLP in its New York office where she focused on M&A transactions and capital markets matters in the firm's Latin America practice group. She also performed substantial pro bono work on immigration-related issues, representing clients facing deportation and in affirmative filings before immigration agencies. Prior to that, she was an Immigrant Justice Corp. Fellow and staff attorney at Brooklyn Defender Services, and a New York City public school teacher for nearly five years.  
Prof. Rofé received a J.D. from New York University School of Law, an M.S.T. at Fordham University and a B.A. at New York University. 
---
Professor Heather Tanana's research interests include exploring the overlay between environmental and health policy in Indian Country. She joins UCI Law's visiting faculty from the University of Utah's S.J. Quinney College of Law, where she is an Assistant Professor of Research and a Wallace Stegner Center Fellow. She is also Associate Faculty at the Johns Hopkins Center for Indigenous Health.  
Prof. Tanana is a citizen of the Navajo Nation and is driven by a personal commitment to help her community. She leads the Universal Access to Clean Water for Tribal Communities initiative and is a sought-out expert on tribal water rights and Colorado River management. The University of Utah, Utah State Bar and American Bar Association have recognized Prof. Tanana for her work. 
Prof. Tanana is experienced in state, federal and tribal courts. She clerked at the U.S. District Court for the District of Utah, founded the Indian Law Section of the Utah State Bar and sits on the board of Western Resource Advocates. She also volunteers her time to other working groups to promote diversity in the legal field, including the Foundation for Natural Resources and Energy Law—Diversity and Inclusion Task Force, Association of American Law Schools—Section on Indian Nations and Indigenous Peoples, and ABA Native American Resources Committee. 
Prof. Tanana received an M.P.H. from the Bloomberg School of Public Health at Johns Hopkins University, a J.D. from the University of Utah's S.J. Quinney College of Law and a B.A. from Dartmouth College. 
About the University of California, Irvine School of Law  
The University of California, Irvine School of Law is a visionary law school that provides an innovative and comprehensive curriculum, prioritizes public service and demonstrates a commitment to equity within the legal profession. UCI Law students have completed more than 148,000 hours of pro bono work since 2009. Nearly half of all UCI Law's J.D. graduates are people of color. At UCI Law, we are driven to improve our local, national and global communities by grappling with important issues as scholars, as practitioners and as teachers who are preparing the next generation of leaders. The collaborative and interdisciplinary community at UCI Law includes extraordinary students, world-renowned faculty, dedicated staff, engaged alumni and enthusiastic supporters. Connect with us on Instagram, Linkedin, Twitter, Facebook, and sign up for our monthly newsletter for the latest news and events at UCI Law.