Annie Lai
Clinical Professor of Law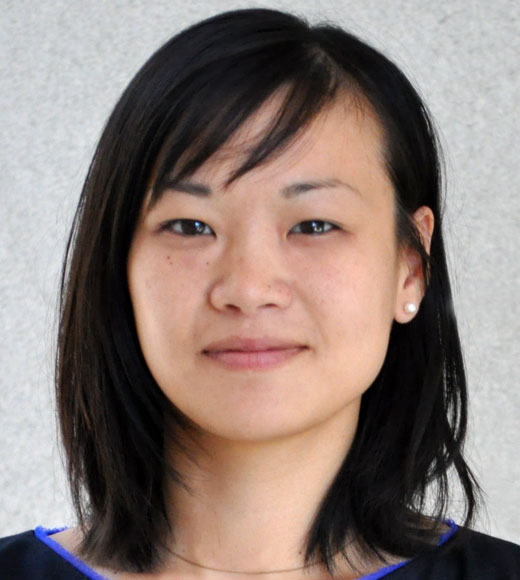 Expertise:
Immigration law, workers' rights, civil rights, criminal procedure, legislative advocacy
Background:
Professor Lai teaches and practices in the areas of civil and immigrant rights. She believes that law school clinics have a unique role to play in advancing individual and collective demands for dignity and equality by immigrants, communities of color and youth. She aims to help students develop the strategic vision, faculties and knowledge necessary to be excellent advocates for these communities.
Professor Lai previously served as a clinical teaching fellow at Yale Law School. Prior to that, she was a staff attorney at the American Civil Liberties Union (ACLU) of Arizona, where she litigated cases concerning local immigration enforcement, police misconduct, religious freedom and prisoners' rights.
Current Courses:
Immigration Law & Policy, Advanced Immigrant Rights Clinic, Advanced Immigrant Rights Clinic WWC, Immigrant Rights Clinic
Prior Courses:
Immigrant Rights Clinic, Advanced Immigrant Rights Clinic, Worker and Immigrant Rights Advocacy Clinic, Immigration Legal Services Clinic, Noncitizens in the Criminal Justice System, Fact Investigation
Oct. 20, 2018: 
Panelist, Concurrent Session on Immigration II, Western Law Professors of Color & Conference of Asian Pacific American Law Faculty Joint Conference, University of Nevada Las Vegas Boyd School of Law, Las Vegas, NV
March 16, 2018: 
Panelist, "Immigration Policy," Immigration Politics: Shifting Norms, Policies, and Practices Symposium, Loyola Law School, Los Angeles, CA
June 22, 2017:
Panelist, Immigration Adjudication in the United States: Biases, Social Impacts and Responses, presenting "The Price of Freedom: Immigration Courts and the Private Immigration Bond Industry," Law and Society Annual Meeting, Mexico City, MX
Feb. 24, 2017:
Panelist, "Law Enforcement/Policing," Immigration Federalism Conference, Rehnquist Center, University of Arizona James E. Rogers College of Law, Tucson, AZ
Nov. 11, 2016:
Presenter, "Lessons from Arizona," Crimmigration Lecture Series, University of Denver Sturm College of Law, Denver, CO
Oct. 14, 2016:
Panelist, Rethinking Immigration Severity, presented "Life After the Plea: Crime-Based Deportation and Post-Conviction Rehabilitative Relief 20 Years After IIRIRA," Drexel Law Review Symposium: 20 Years After the 1996 Immigration Laws, Philadelphia, PA
May 2, 2016:
Co-Presenter, "Supervising Movement Lawyering," Concurrent Session, 39th Annual Conference on Clinical Legal Education, Baltimore, MD