Back to Top
Tuition and Aid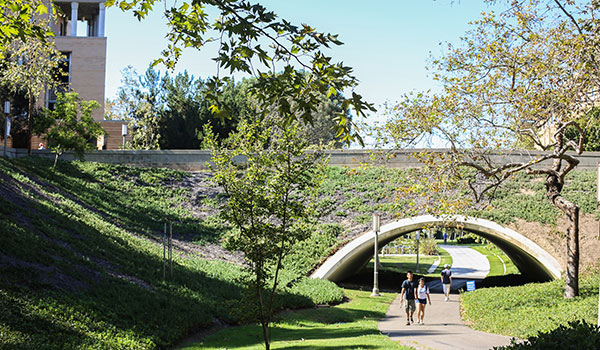 Tuition and Fees
Fees are composed of:
Tuition
Professional Degree Supplemental Tuition
Student Services Fee
Mandatory campus-based fees (Bren Center, A.G.S., Student Center, Recreation Center, Athletic Fee)
Breakdown of fee assessment (PDF) >
Refer to your ZOT bill for specific deadlines.
LL.M. students will be automatically enrolled in the Graduate Student Health Insurance Plan (GSHIP). GSHIP is not included in LL.M. tuition and fees. The approximate cost of GSHIP insurance is $2,000 per semester. Students may opt-out of GSHIP if they show proof of having sufficient health insurance coverage. More information about health insurance can be found on the Student Health Center's website.
Additionally, the university estimates that a student can expect to incur living expenses of approximately $20,000 for the year. Note that costs and fees vary according to individual circumstances and are subject to change.
Some or all instruction for all or part of the Academic Year 2021-2022 may be delivered remotely. Tuition and fees have been set regardless of the method of instruction and will not be refunded in the event instruction occurs remotely for any part of the Academic Year. Figures for tuition and fees represent currently approved or proposed amounts and may not be final. Actual tuition and fees are subject to change by the University of California as determined to be necessary or appropriate. Final approved tuition and fee levels may differ from the amounts presented.
Financial Aid
Students are primarily responsible for funding their own LL.M. degrees. Financial aid funds offered by the Law School are extremely limited. Partial scholarships based on merit may be offered to a few very outstanding LL.M. applicants each year.  Limited partial scholarships may also be available to qualified LL.M. applicants from less developed countries. There is no process for applying for these scholarships. If you are offered a scholarship, this information will be included in your admission offer.
Applicants are encouraged to research and apply for outside scholarships to help defray the cost of attending the LL.M. program. Below is information we have gathered about possible funding sources. This list is not exhaustive, and we strongly encourage applicants to conduct their own research and explore funding in their home countries.
Please note that the outside funding organizations listed below are neither affiliated with nor endorsed by UCI School of Law.
Information on Financial Aid for Foreign Students
General
Women
Asia
Bridgat Technology Limited:  Merit-based scholarships available for Asian citizens pursing an advanced degree at an accredited Canadian or U.S. institution.
Belgium
The Belgium American Educational Foundation:  Grants available to Belgian citizens for one academic year of graduate study in the U.S.
Brazil
Fundação Estudar:  Scholarships for Brazilian students or nationals to pursue graduate or undergraduate study in Brazil or abroad.
Instituto Ling:  Need-based partial scholarships for Brazilians who have been accepted in an LL.M. program in the United States or Europe.
Canada
Finland
Finlandia Foundation National P.J.C. Lindfors Legal Studies Fund:  Awards for citizens of Finland who have applied to, been accepted to or are enrolled in an ABA-approved U.S. law school.
France
White & Case Annual Business Law Scholarship:  Scholarship for economically disadvantaged law students in France to study abroad.
Italy
Latin America and the Caribbean
Netherlands
WilWeg:  Lists a variety of scholarship and grant opportunities for Dutch students to pursue postgraduate study at home and abroad.
Poland
Kosciuszko Foundation Fellowships & Grants for Polish Citizens:  Funding for Poles residing in Poland who seek to pursue postgraduate studies abroad.
Scandinavia
Scotland
St. Andrew's Society of the State of New York:  Funding for Scottish graduate students to pursue study in the U.S.
Singapore
Kathryn Aguirre Worth Memorial Scholarship:  Scholarship open to National University of Singapore LL.B. graduates who plan to pursue an LL.M. degree in the United States.
Spain
Fundación Rafael del Pino:  Scholarships for Spanish graduate students who plan to pursue graduate-level study in Spain or abroad.
Ukraine
WorldWideStudies Scholarship:  Scholarship for Ukrainian citizens under the age of 35 to pursue a Master's degree abroad.
United Kingdom
British Universities North America Club: Scholarships for UK citizens seeking to undertake postgraduate study in Canada or the U.S.