Frequently Asked Questions
Academics
WHAT IS THE LL.M. CURRICULUM LIKE?

In addition to four required core courses for LL.M. students only, students may include classes from a broad range of upper-division J.D. classes. Students will be permitted to choose a program that best suits their individual needs and interests integrated with the upper-division J.D. courses in any given year. Students are also required to attend a mandatory multi-day Orientation immediately prior to the start of fall term.  For more details, please visit our Curriculum page.
WHO IS ON THE FACULTY?

Our faculty and administrators are from around the world and top-tier schools. They are among the most highly regarded legal scholars and represent a broad range of expertise, diversity and interests. They are superb mentors and teachers committed to delivering a student-centered education and to the ethical advancement of the profession. Read more about our stellar faculty.
DOES THE LL.M. PROGRAM QUALIFY STUDENTS TO TAKE THE CALIFORNIA OR NEW YORK BAR?

The program can qualify graduates to take the California, New York, or other state bar exam. Students should be sure to select courses that will allow them to take the bar exam of their choice, and it is each candidate's responsibility to confirm that their first law degree(s) will satisfy the states' bar admission requirements. For more information on bar requirements, please visit our U.S. Bar Requirements page.  New students will receive additional information and counseling on qualifying for state bar exams during Orientation.
ARE ANY PART-TIME OR DISTANCE LEARNING PROGRAMS AVAILABLE?

No, we do not offer any part-time or distance learning programs.
CAN I BEGIN THE LL.M. PROGRAM IN THE SPRING?

No, LL.M. students may only begin in the fall.
Admissions
Who should apply?

We seek to create a community of LL.M. students from a broad spectrum, with strong qualifications and the greatest potential to contribute to the intellectual vibrancy of UCI Law. Qualified applicants will have been awarded their home-country law degree prior to matriculation in the program and must demonstrate English language fluency sufficient to engage in the rigorous study of American law.
WHAT ARE THE BASIC REQUIREMENTS FOR ADMISSION?

International applicants for the LL.M. program must hold an undergraduate or graduate law degree (LL.B., LL.M., etc.) from a foreign institution, and have an acceptable TOEFL or IELTS score if English is not their primary language.  Please see this list of minimum degree requirements by country. For more information on the specific components of the application process, please refer to the application instructions on our website.
DOES UCI LAW CHARGE AN APPLICATION FEE?

No, there is no fee to apply to the LL.M. program.
MUST I APPLY TO THE UCI LAW LL.M. PROGRAM THROUGH LSAC?

Yes, the LL.M. Admission Committee only accepts applications via LSAC.
WHAT IS THE MINIMUM ACCEPTABLE TOEFL OR IELTS SCORE?

The LL.M. Admission Committee reviews applications holistically. Thus, multiple factors are used to assess an applicant's English language abilities, which includes proficiency tests and video interviews. We do not adhere to a strict required minimum score. However, the average score of admitted applicants is 95 iBT (TOEFL) or 6.5 (IEFLTS).
IS AN INTERVIEW REQUIRED AS PART OF THE ADMISSIONS PROCESS?

Yes.  Once you have completed your application, we will contact you to schedule a short interview via Skype or in person (if you are in southern California).
MY TRANSCRIPTS AND/OR LETTERS OF RECOMMENDATION ARE NOT IN ENGLISH. DO I NEED TO HAVE THEM TRANSLATED?

Yes. While all official academic records must be issued in their original language, if they are not in English they must be accompanied by English translations. If the institution does not offer English translation, it is the applicant's responsibility to make sure an English translation is provided. The translation may be done by anyone as long as it is a literal translation, and it need not be certified.
WHAT IS THE TIMELINE FOR THE ADMISSIONS PROCESS?

Applicants will be notified of their admission status on a rolling basis. We encourage you to complete your application as quickly as possible because there are more admission offers available earlier in the cycle.  If you submit your application materials early, you may have a competitive advantage.
HOW WILL I LEARN WHETHER I'VE BEEN ADMITTED?

All admission decisions are sent by e-mail to the primary e-mail address you listed on the application form. If you are admitted, you will also receive a hard copy of your admission letter by mail.
Finances
HOW MUCH IS TUITION?

For more information about tuition and financial aid, please visit our Tuition and Aid page.
DOES UCI LAW OFFER FINANCIAL AID?

Financial aid funds are extremely limited, and only partial scholarships may be offered to a few very outstanding LL.M. applicants each year. Applicants are encouraged to research and apply for outside scholarships. For more information about financial aid, please visit our Tuition and Aid page.
Campus Life
IS ON-CAMPUS HOUSING AVAILABLE?

On-campus housing options for LL.M. students is quite limited. However, there are many great housing options for students in Irvine and in surrounding cities. Students have the option to search the Off-Campus Housing and Roommate Finder for rental housing near the UC Irvine Campus.

Students may check the message boards for roommate listings or to post a listing. It is free for all students. For more information, visit the Housing Network.

Orange County offers a variety of residential environments including apartments, condos, townhomes, and houses both close to campus or at the beach.
WHERE IS THE SCHOOL OF LAW LOCATED ON THE UC IRVINE CAMPUS?

The Law School and Law Library are located at 401 East Peltason Drive, in buildings at East Peltason and Campus Drive. Our location is close to The Merage School of Business, on-campus and off-campus housing, state of the art fitness amenities at the Anteater Recreation Center (ARC) and a convenient array of restaurants and shops within walking distance. Most places on campus are only a 10 minute walk away.
WHAT IS THE UC IRVINE CAMPUS LIKE?

With a temperate climate (the year-round average temperature ranges from 67 to 84 degrees Fahrenheit) and beautiful and diverse surroundings, the University of California, Irvine is an ideal community in which to live and study. The campus itself is centered around tranquil Aldrich Park, a 19-acre botanical garden with more than 11,000 trees and shrubs.

The campus also is home to a vibrant performing arts program, a wide range of athletic facilities and teams, the Arts Plaza (a unique, outdoor gallery and performance space), and the Irvine Barclay Theatre, as well as the Bren Events Center, which provides an exciting and prestigious array of music, performance, exhibition, sporting and other public events.
WHAT KIND OF RECREATIONAL AND CULTURAL RESOURCES ARE NEARBY?

Orange County, California is one of the world's most iconic locations. In Southern California, you can surf in the morning and snowboard in the afternoon, and have a wide choice of cultural opportunities in the evening. The region contains 76 miles of shoreline, bounded by mountain ranges and thousands of miles of nature trails. Neighboring Newport Beach and Laguna Beach are among the most beautiful coastlines in all of California. With UC Irvine's ideal Southern California location, students have a wealth of recreational and cultural options and venues. The Irvine Ranch Land Reserve includes 37,000 acres designated by the U.S. Department of the Interior as a National Natural Landmark. And from nearby Disneyland and other theme parks to the Orange County Performing Arts Center and the South Coast Repertory Center, there's always something to do.

Money Magazine ranked UCI the No. 1 college for beach lovers for good reason, citing the "…surfing at Huntington Beach, the boardwalk and pier at Newport Beach, peace and quiet at Corona del Mar, and the glamour of Laguna Beach."
IS IRVINE A SAFE COMMUNITY?

Yes! For more than ten years now, Irvine has been ranked by the FBI as one of the safest cities in America due to its very low rate of violent crime. In both 2014 and 2015, Irvine qualified as the #1 Safest City in the United States.
WILL I NEED A CAR TO GET AROUND?

No! Within a ten minute walk from the Law School you will find two grocery stores, a pharmacy, a department store, a hair salon, a nail salon, a day spa, a clothing store, a movie theatre, two coffee bars, two pizzerias, an ice cream store, a yogurt store, and over 20 restaurants and food outlets featuring American, Korean, Italian, Japanese, Mexican, Indian, Vegetarian cuisines and more! Public transportation is also available to help you get around off campus. For more information about getting around without a car, please click here.
Find Out More
CAN I ARRANGE A CAMPUS VISIT?

Certainly, we would be delighted to welcome you!  Please contact us at llm-admissions@law.uci.edu to arrange an appointment.
WHERE CAN I SEND FURTHER QUESTIONS?

If you have additional questions about the UC Irvine School of Law LL.M. Program, feel free to contact Khary Hornsby, Assistant Dean for LL.M. and International Student Programs, at khornsby@law.uci.edu. Questions regarding admissions can also be sent to llm-admissions@law.uci.edu.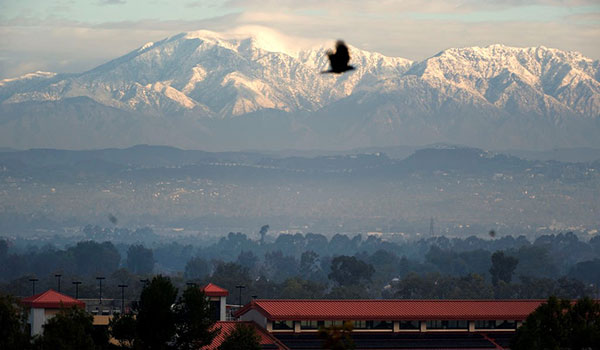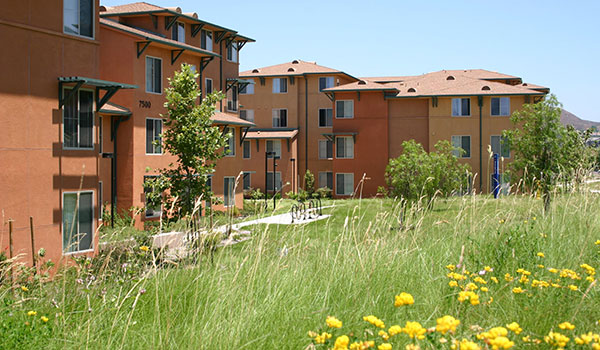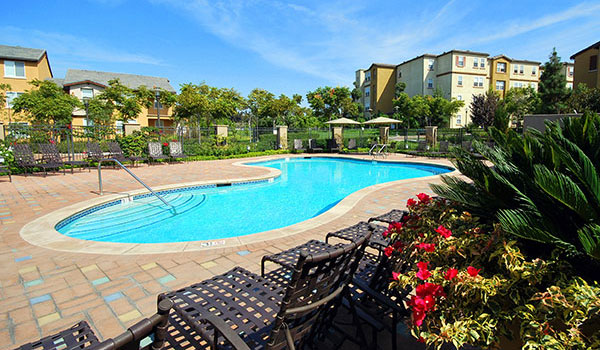 Contact
Khary D. Hornsby
Assistant Dean for LL.M. and International Programs
khornsby@law.uci.edu
(949) 824-4387
Mary Germain
Senior International Programs Administrator
mgermain@law.uci.edu
(949) 824-5335