Khary D. Hornsby
Assistant Dean, Chief Global and Executive Programs Officer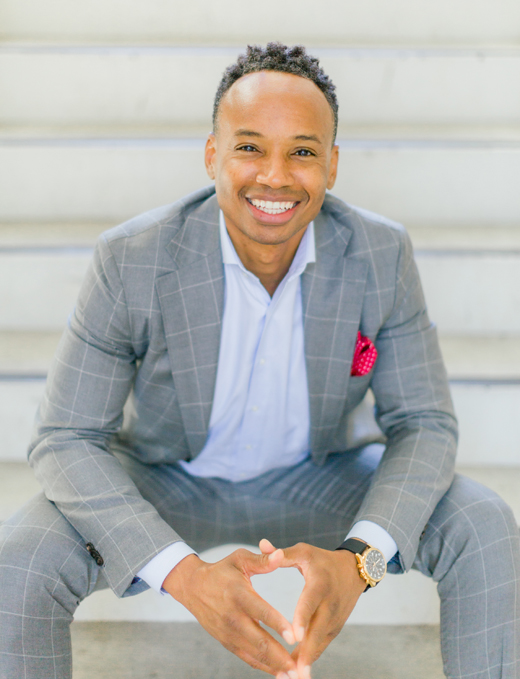 Khary Hornsby's passion is developing programs that grow resilient legal professionals who are able to employ cognitive, emotional and cultural intelligence skill-sets to gracefully manage the diverse and demanding issues presented in a dynamic, global, professional setting. As the Assistant Dean for LL.M. and International Programs at the University of California, Irvine School of Law, he oversees the development of the school's first suite of international student programs. His responsibilities include overseeing the marketing, recruitment, admission, cultural and academic orientation programming, international alumni relations, and cultural and academic orientation efforts.
Mr. Hornsby has over 18 years of experience in various leadership positions and has conducted workshops and presentations in over 35 countries. Previous to joining the University of California, Irvine he was Director of International Programs, Graduate Programs and an adjunct professor of law at the University of Minnesota Law School. He was recognized by the University of Minnesota with its most prestigious award for global leadership, the 2015 Award for Global Engagement, given in recognition of outstanding leadership and contributions to global education and international programs.
Additionally, Hornsby developed and teaches Leadership and the Law, a course designed for global legal practitioners to explore leadership concepts and emotional and cultural intelligence competencies in a cross-cultural context. He has conducted scientific research at the Chinese Academy of Sciences in Beijing, China, and taught for the Ministry of Education in Lyon, France. He served as a delegate accompanying Minnesota Governor Mark Dayton on a trade mission to South Korea in 2011 as well as in an education mission to Brazil with the Undersecretary of the International Trade Administration of the U.S. Department of Commerce in 2012.
He is an executive board member and former chair of the Section on Graduate Programs for Non-U.S. Lawyers for the Association of American Law Schools (AALS), and has served LSAC as a past member of the LLM Issues Subcommittee and as a current member of the LLM Survey Ad Hoc Work Group. He is a certified trainer in:
EQ-i 2.0 (Emotional Intelligence);
EQ 360 (Leadership, multi-rater);
Intercultural Development Inventory (IDI); and
CQ Level 2 (Cultural Intelligence).
Mr. Hornsby earned a bachelor of science degree in cellular and molecular biology from the University of Michigan—Ann Arbor, and is a graduate of the University of Minnesota Law School, where he was on the editorial board of Law and Inequality: A Journal of Theory and Practice.