Back to Top
Apply to the LL.M. Program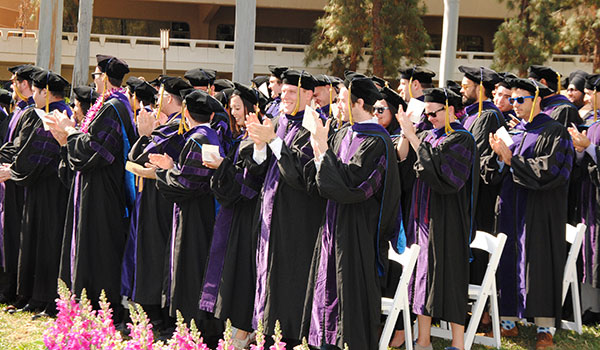 Who Should Apply
Qualified applicants will have been awarded their home-country law degree prior to matriculation in the program and must demonstrate English language fluency sufficient to engage in the rigorous study of American law.
How to Apply

GENERAL INFORMATION
No application fee.
Application Start Date: September 1, 2022
Fall 2023 Application Deadline: June 30, 2023
APPLICATION REQUIREMENTS
Applicants are required to apply to the UCI Law LL.M. Program through the Law School Admission Council (LSAC) Credential Assembly Service. Please review our application requirements and application instructions below before completing the application. UCI Law does not require an application fee. Please contact us at LLM-admissions@law.uci.edu if you have questions about the application process.

English proficiency requirement
Students in our graduate degree programs must have a high level of English proficiency in reading, writing, speaking, and listening. We accept the TOEFL, IELTS, IELTS indicator, TOEFL iBT special home edition and the Duolingo exam as proof of English language proficiency. The English test scores must be sent directly from testing institutions to the LSAC Credential Assembly Service. If an applicant has taken multiple tests, all results must be submitted with the application. An interview via Skype or in-person (if in California) is required and will be scheduled following submission of formal application.

Unless the exception below applies, applicants must submit official, current TOEFL, IELTS, IELTS indicator, TOEFL iBT special home edition or Duolingo scores as a part of their application.

Only applicants who have completed a rigorous full-time program of at least (3) three years of post-secondary (university-level) education conducted entirely in English are eligible to bypass the English proficiency test requirement.

Application Requirements and Instructions


You are required to upload a resume, verification of a home-country law degree (scanned copy of a transcript and/or diploma), and a statement of purpose.
In preparing your statement of purpose in Microsoft Word, please format with 12-point font and one-inch margins. Please also double-space, and most importantly, include your name in the top header of each page. Your statement should be a maximum of 2-3 pages. The Admissions Committee will not read beyond the stated limit.
The law school requires at least two letters of recommendation (maximum three) from people who know you well and can discuss your academic achievements and professional work as a lawyer. Letters of recommendation should be sent directly to the LSAC Credential Assembly Service.
Please note that all of your materials, including transcripts and letters of recommendation, must be translated into English. While all official academic records must be issued in their original language, if they are not in English they must be accompanied by English translations. If the institution does not offer English translation, it is the applicant's responsibility to make sure an English translation is provided. The translation may be done by anyone as long as it is a literal translation, and it need not be certified.
Please note that UC Irvine School of Law will not accept revisions to the required documents once the application has been submitted.
As a part of the application process for the LL.M. program we may conduct a short interview with you to seek additional information about your interpersonal and communication skills.  Once you have completed your application, we will contact you to schedule an interview via Skype or in person (if you are in southern California).
Questions
If you have questions about UCI Law's LL.M. admissions process, please contact us by phone at (949) 824-5335 or by email at LLM-admissions@law.uci.edu.