Back to Top
UCI Law Professor Katie Tinto and Criminal Justice Clinic Secure Release from Prison for Client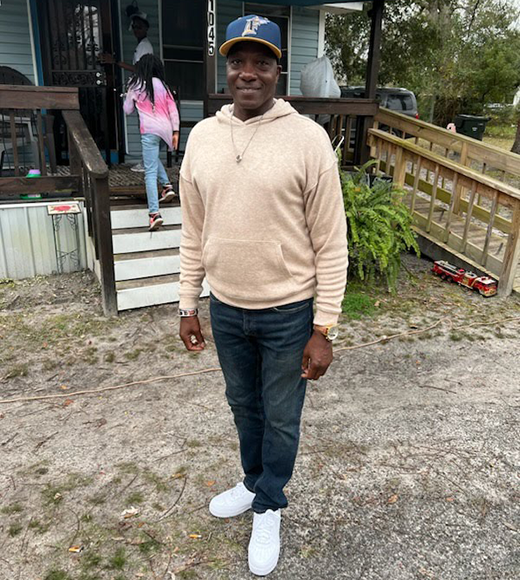 Since the start of the Compassionate Release Program in 2018, this is the 15th successful case for the Criminal Justice Clinic
IRVINE, Calif. (Jan. 10, 2023) — UCI Law Professor Katie Tinto and the Criminal Justice Clinic (CJC) at the University of California, Irvine School of Law, secured the release of one of its clients, Willie Norton, after he had served more than 30 years in federal prison. The clinic's habeas petition sought to vacate 40 years of Mr. Norton's sentence (his original sentence was 75 years), arguing that under today's laws, Mr. Norton would no longer be subject to this extreme and lengthy punishment. After several rounds of briefing, on December 16, 2022, the Chief Judge of the U.S. District Court of the Southern District of Georgia granted Mr. Norton's immediate release, and he is home now with his family in Georgia. Alum Meg Hinson '22 also worked on this litigation as a student in the CJC.
"There are many individuals who remain in prison today who were sentenced under the harsh and unjust sentencing laws of our past — sentences they would no longer receive if sentenced for the same offenses today," said Tinto. "I'm thrilled for Mr. Norton that the Court found that today's laws applied to his case and that he could finally return home to his family."
UCI Law's CJC fights for the compassionate release of federal prisoners who are elderly and in poor health, or are serving lengthy prison offenses, often due to outdated and unjust sentencing laws. Since beginning this project in 2018, CJC has successfully won the release of 15 individuals, six of whom were serving life sentences, and seven of whom had each served more than 30 years in prison. CJC files these motions on behalf of clients throughout the south, including in federal courts in Alabama, Louisiana, Georgia, Texas, and Florida.
The clinical program at UCI Law is a critical, required part of the curriculum, enabling students to gain valuable experience representing a variety of clients in need and working to address pressing problems. Additionally, students in CJC represent low-income individuals in state criminal court, help non-citizens seek post-conviction relief when facing immigration consequences of past criminal offenses, and much more.
About the University of California, Irvine School of Law

The University of California, Irvine School of Law is a top, visionary law school that provides an innovative and comprehensive curriculum, prioritizes public service, and demonstrates a commitment to diversity within the legal profession. UCI Law students have completed more than 135,000 hours of pro bono work since 2009. Forty-eight percent of UCI Law's J.D. graduates are people of color. At UCI Law, we are driven to improve our local, national, and global communities by grappling with important issues as scholars, as practitioners, and as teachers who are preparing the next generation of leaders. The collaborative and interdisciplinary community at UCI Law includes extraordinary students, world-renowned faculty, dedicated staff, engaged alumni and enthusiastic supporters. More information on UCI Law is available here. Please follow us on Twitter @UCILaw, Facebook @UCIrvineLaw and Instagram @ucilaw.
Media Contact:
Colleen Taricani
Assistant Dean for Communications
ctaricani@law.uci.edu