Back to Top
UCI Law Criminal Justice Clinic Secures Compassionate Release for Client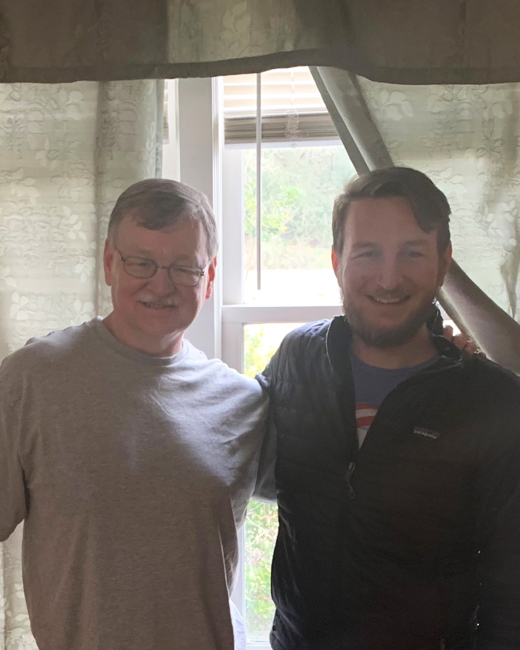 IRVINE, Calif. (Jan. 12, 2021) — The University of California, Irvine School of Law (UCI Law) Criminal Justice Clinic has secured the compassionate release of one of its clients, Alan Poulnott. Mr. Poulnott was released on Tuesday, Jan. 12, 2021 after serving over 32 years in prison. 
"Alan was imprisoned under an unfair and harsh sentencing scheme that no longer exists today," said Katharine Tinto, Director of the Criminal Justice Clinic at UCI Law. "Alan was a leader in the prison factory, extremely close to his family, and really, is an all-around amazing individual."
Amanda Le '22 and Jason Hane '22 UCI Law students enrolled in the Criminal Justice Clinic (CJC) wrote the federal court motion that led to Mr. Poulnott's release. The team was assisted by local counsel  in Atlanta, Allison White of King & Spalding, an international law firm. The Government then filed a non-opposition to their request on Dec. 29, 2020, and the judge granted the motion on the very next day.
"I am so proud of Amanda and Jason's work on this case," said Prof. Tinto. "Based on the outcome and the government's position, it is clear their advocacy was powerful and persuasive -- Amanda and Jason's hard work, creativity, and true connection with Alan made all the difference."
"Fighting for Alan's compassionate release alongside him and his family was undoubtedly a highlight of my law school experience," said Le. "I am thrilled that Alan is finally home safe with his loved ones. Over the last few months, we had the privilege of getting to know Alan—we spoke with his family, wished each other well during each passing holiday, and worried about him when COVID continued to spread within his prison. Although I can describe my law school experience in many words, the feeling of helping to get a person out of prison is indescribable."
"After learning so much in law school about the rampant injustice in the U.S. criminal justice system, I am really grateful to have been able to participate in helping someone like Alan," said Hane. "His reduction in sentence was a tremendous, emotional victory for everyone involved -- for Alan most of all, of course -- and I am hopeful that it is a sign that attitudes toward criminal justice and prison reform are shifting in the right direction."
A federal judge in Atlanta granted Mr. Poulnott's release on December 30, 2020. He had served more than 32 years of a 70-year sentence, and was suffering from a myriad of health problems. Mr. Poulnott quarantined in the prison until his release – he is going to be living with his son in Macon, Georgia.
About the University of California, Irvine School of Law
The University of California, Irvine School of Law is a visionary law school that provides an innovative and comprehensive curriculum, prioritizes public service, and demonstrates a commitment to diversity within the legal profession. UCI Law students have completed more than 100,000 hours of pro bono work in the past decade. Forty-eight percent of UCI Law's graduates are students of color. At UCI Law, we are driven to improve our local, national, and global communities by grappling with important issues as scholars, as practitioners, and as teachers who are preparing the next generation of leaders. The collaborative and interdisciplinary community at UCI Law includes extraordinary students, world-renowned faculty, dedicated staff, engaged alumni, and enthusiastic supporters. More information on UCI Law is available here. Please follow us on Twitter and Instagram @ucilaw.
Media Contact:
Mojgan Sherkat
Media Relations Specialist
msherkat@law.uci.edu 
949-824-7937