Back to Top
UCI Law students advance to Jessup Moot Court quarterfinals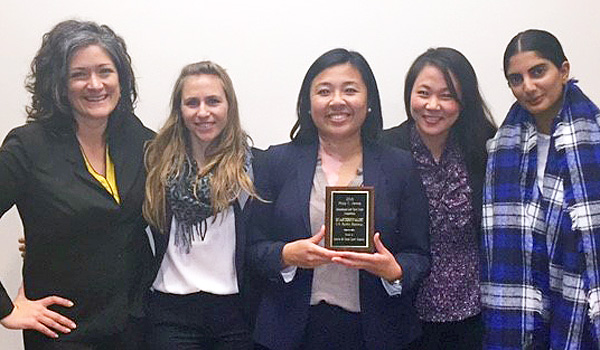 UC Irvine School of Law students finished in the quarterfinals and received special recognition for the team's brief in the 2016 Jessup International Law Moot Court Competition season by advancing to the Pacific Region quarterfinal round.
Professors Christopher Whytock and Beatrice Tice advised the team of Shirley Kim '16, Amy Lieberman '17, Zoe McKinney '16, Brittany Ngo '17, and Sanjana Rishi '17.
This marks UCI Law's fifth year of participating in the world's largest moot court competition. Members of the local legal community, along with UCI students and faculty, volunteered to judge practice rounds of oral arguments. Jessup is the world's largest moot court competition with participants from over 550 law schools from more than 80 countries.
More information about UCI Law's Jessup Moot Court program is available here.