Back to Top
Carly Edelstein awarded California Bar Foundation scholarship for public-interest work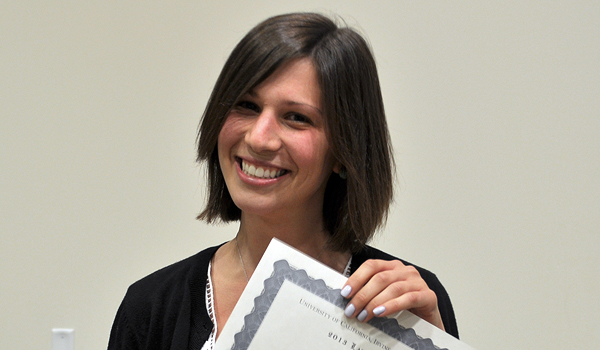 Edelstein is one of 15 aspiring public interest lawyers awarded the California Bar Foundation's 2013 Public Interest Bar Exam Scholarship. The scholarship assists public interest-oriented law school graduates with the costs of taking the California Bar Exam. Edelstein has completed over 300 hours of pro bono service, working with organizations in Los Angeles and Mississippi focused on helping those in poverty. During the summer of 2011, she worked at the
Mississippi Center for Justice
on a campaign to reopen an elementary school in a predominately African-American community.
Nichols Elementary
was closed for cost savings despite being the highest-performing school in the district, and the community rallied to reopen it. After working on the campaign during Winter
Alternative Break
, Carly says she was compelled to return to Mississippi to assist the grassroots efforts by helping craft a legal strategy for community members. "I decided to become an attorney because I believe in the power of the law to remedy injustice and to transform communities," she says.