Back to Top
UCI Law student organization International Refugee Assistance Project (IRAP) wins three awards at 36th annual Anteater Awards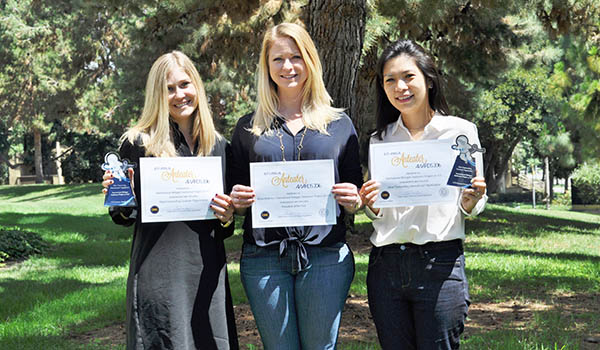 UC Irvine School of Law student organization International Refugee Assistance Project (IRAP) was recognized with three awards at the 36th annual Anteater Awards on Wednesday, May 18, 2016. The Office of Campus Organizations handed out 20 awards at the ceremony, with IRAP receiving the most awards and some of the top awards of the evening. 
There are more than 600 registered student organizations at UC Irvine. The IRAP organization was recognized as The Most Outstanding Graduate Organization and the Most Outstanding International Organization, and Alexis Federico '16 was recognized as the President of the Year.
The UCI Law chapter of IRAP is associated with the international organization, and allows students to help refugees from the Middle East and North Africa in applying for resettlement to safer countries.  In January 2016, the UCI Law IRAP chapter sent three law students to do pro bono work in Beirut, Lebanon.