Back to Top
RJ Szuba named Distinguished Law Student by American College of Bankruptcy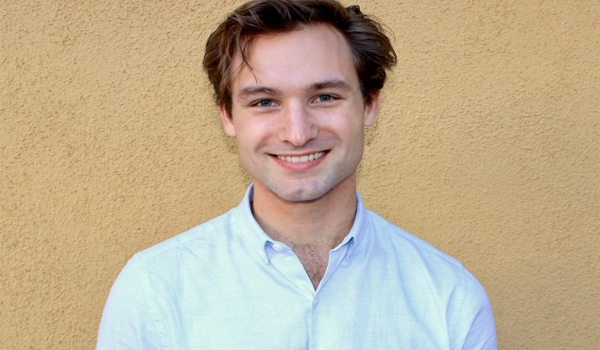 IRVINE, Calif. - The American College of Bankruptcy named RJ Szuba (3L) a Distinguished Law Student for the 9th U.S. Circuit Court of Appeals.
Szuba is the only honoree to represent the 9th Circuit, and one of only six students nationwide to be named a Distinguished Law Student for 2017. The program seeks to identify and promote prospective leaders in the insolvency and bankruptcy profession.
"All of my Professors have been instrumental in my achievement; I came to UCI Law because of the reputation of its faculty and I have not been disappointed," Szuba said. "Not only are all of my professors top experts in their respective fields, but they are also amazing teachers who are personally invested in their students' success. This is what makes UCI Law an environment where it is easy to thrive."
To qualify for the award, law students must be nominated by an American College of Bankruptcy member or a professor or dean of their law school. The students then undergo a rigorous evaluation process that includes interviews, submission of written materials, and a review of the candidate's academic excellence, professional accomplishments, commitment to public service and pro bono efforts and familiarity with insolvency law.
"RJ exemplifies UCI Law's commitment to rigorous study, pro bono work, and professionalism," said Prof. Katherine Porter, who nominated Szuba for the award. "This program is the perfect capstone to UCI Law's education, as it shares our focus of training lawyers to practice at the highest level of the profession. RJ's participation will strengthen and compliment his UCI Law education."
For being named a Distinguished Law Student, Szuba is invited to attend the American College of Bankruptcy's annual meeting in Washington, D.C., on March 9-11.
Szuba is a Senior Editor on the UC Irvine Law Review and works pro bono at the Legal Aid Society of Orange County, where he handles family law matters and helps individuals file Chapter 7 bankruptcy petitions. In January Szuba competed in a Bankruptcy Negotiation Competition hosted by the American College of Bankruptcy.
"I could not have won this award without Professor Porter - she ignited my passion for bankruptcy and is the reason for my receiving this honor."
The American College of Bankruptcy is an honorary professional and educational association of bankruptcy and insolvency professionals. The American College of Bankruptcy plays an important role in sustaining professional excellence and supports educational and pro bono activities in communities around the country.
For more information about the American College of Bankruptcy, or about the 2017 Distinguished Law Students, contact Shari A. Bedker, Executive Director, at 434-939-6004, or sbedker@amercol.org