Katherine Porter
Professor of Law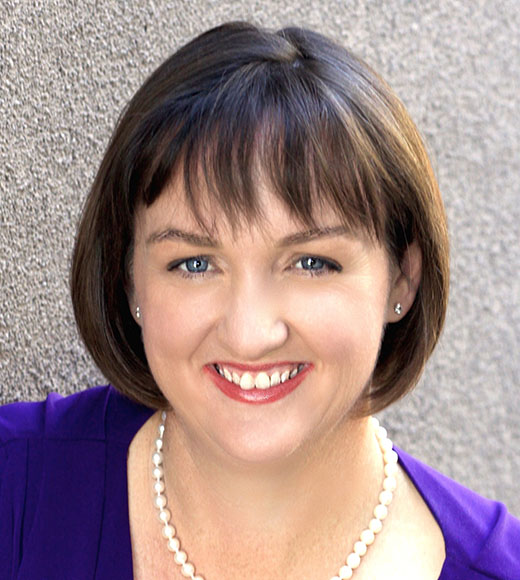 Expertise:
Bankruptcy, commercial law, consumer law, mortgage foreclosure, credit and debit cards, empirical studies of legal systems
Background:
Professor Porter's research focuses on empirical studies of consumer bankruptcy and has been published in journals including the Texas Law Review, the Georgetown Law Journal, the American Bankruptcy Law Journal, and the Cornell Law Review. She is a co-author of textbook, The Law of Debtors and Creditors (Wolters Kluwer 2014), and the editor of Broke: How Debt Bankrupts the Middle Class (Stanford Press 2012).
In March 2012, Professor Porter was appointed by California Attorney General Kamala Harris to be the state's independent monitor of banks in a nationwide $25 billion mortgage settlement. As Monitor, she oversaw the banks' implementation of the settlement reforms and conducted extensive community outreach and education. The Monitor Program reviewed and responded to over 5,000 complaints and intervened with the banks in hundreds of situations. Professor Porter founded a Consumer Protection Clinic at UCI Law to involve students in the Monitor's work.
Professor Porter has been a principal investigator in several original empirical projects, including the 2007 Consumer Bankruptcy Project and the Mortgage Study. She recently launched an ongoing data collection with Professors Lawless and Thorne on families filing bankruptcy in 2013 and subsequent years. In 2012, Professor Porter served as a member of the Task Force Working Group on Natural Persons' Insolvency for the World Bank Insolvency and Creditor/Debtor regime. Professor Porter has received awards for her academic and service work, including selection as one of the Top 100 Lawyers in California in 2012, receipt of the Champion of Consumer Rights Award from the National Association of Consumer Bankruptcy Attorneys, and the award of the Editors' Prize from the American Bankruptcy Law Journal for best article.
Professor Porter previously was on the faculty at the University of Iowa College of Law and has been a visiting professor at Harvard Law School, UC Berkeley Law, the University of Illinois College of Law, and the UNLV Boyd School of Law. She practiced bankruptcy law in Portland, Oregon, and clerked for the Honorable Richard S. Arnold of the Eighth Circuit. She earned her J.D. from Harvard Law School and her B.A. from Yale University.
Current Courses:
Bankruptcy Law, Business Colloquium, Consumer Law
Prior Courses
Consumer Bankruptcy Seminar, Consumer Law, Secured Transactions, Bankruptcy, Credit Cards, Consumer Protection Clinic
The Law of Debtors and Creditors: Text, Cases, and Problems (co-author, Elizabeth Warren, Jay Lawrence Westbrook, John Pottow; Aspen Publishers/Wolters Kluwer, 7th ed. 2014)
Broke: How Debt Bankrupts the Middle Class (Stanford University Press, 2012). I authored the book's introduction, appendix, and a chapter entitled, "College Lessons: The Financial Risks of Dropping Out," and was the volume's editor.
"Risk Allocation in Homeownership: Revisiting the Role of Mortgage Contract Terms" (with Tara Twomey), in Jacob Hacker & Ann O'Leary (Eds.), Shared Responsibility, Shared Risk, (Oxford University Press, 2012)
May 22, 2016:
Panelist, "Struggling to Bankruptcy," Boulder Summer Conference on Consumer Financial Decision Making, Leeds School of Business, University of Colorado, Boulder
May, 20, 2016:
Presenter, "How to Create and Energize Consumer Law in the Curriculum and Academy," University of Houston Center for Consumer Law's Teaching Consumer Law in Our Popular Culture and Social Media Conference, Santa Fe, New Mexico
May 3, 2016:
Presenter, "Ten Bankruptcy Myths," 2016 Eighth Circuit Judicial Conference, Rogers, Arkansas
April 21, 2016:
Co-Host and Presenter, HOPE NOW-Fixes for the Future: A Servicing Summit. Summit goal is to bring together investors and regulators to discuss ways to improve customer experience and discuss how adjusting policy could help customers, Dallas, Texas.
Sept. 11, 2015:
Speaker, "Hidden Hardships in Consumer Bankruptcy," University of San Diego Faculty Colloquium
Aug. 29–Sept. 5, 2015:
Presenter, U.S. Commerce Department workshops in Myanmar (Burma) on building a consumer protection system, implementation of effective rules and regulations, and public awareness programs on consumer rights.
June 5, 2015:
Panelist, speaking on "Developing Transparent Disclosures via Consumer-Centric Research: The CFPB Integrated Mortgage Disclosure Project," 2015 Marketing and Public Policy Conference, Washington, D.C.
June 4, 2015:
Panelist, Servicing Breakout Session, 12th annual Housing Policy Council (HPC) Meeting, Washington, D.C.
May 4–14, 2015:
Presenter, U.S. Commerce Department workshops on Consumer Protection in Yangon and Mandalay, Burma to advise Burmese government, NGO and local business leaders