Katherine Porter
Professor of Law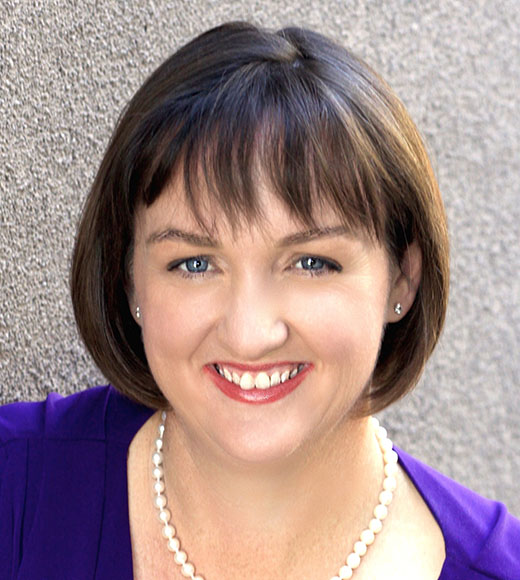 Expertise:
Bankruptcy, commercial law, consumer law, mortgages, credit and debit cards, empirical studies of legal systems
Background:
Professor Porter specializes in commercial and consumer law, including bankruptcy, mortgage foreclosure, and credit cards. Her research focuses on empirical studies of consumer bankruptcy and has been published in journals including the Texas Law Review, the Georgetown Law Journal, the American Bankruptcy Law Journal, and the Cornell Law Review.
In March 2012, Professor Porter was appointed by California Attorney General Kamala Harris to be the state's independent monitor of banks in a nationwide $25 billion mortgage settlement. As Monitor, Prof. Porter oversees the banks' implementation of the settlement reforms, conducts community outreach and education, and manages a program to assist homeowners.
The Monitor Program, with a staff of a dozen professionals, has reviewed and responded to over 3,300 complaints in its first year of operation and has intervened with the banks in hundreds of situations. Professor Porter founded a Consumer Protection Clinic at UCI Law to involve students in the Monitor's work.
Professor Porter has been a principal investigator in numerous original empirical projects, including the 2007 Consumer Bankruptcy Project and the Mortgage Study, and recently launched an ongoing project to collect information on the families that file bankruptcy over the next several years. In 2012, Professor Porter served as a member of the World Bank Insolvency and Creditor/Debtor Regimes Task Force Working Group on Natural Persons' Insolvency. Also that year, she was recognized as one of the Top 100 Lawyers in California and was awarded the Champion of Consumer Rights Award by the National Association of Consumer Bankruptcy Attorneys. She is a frequent speaker at judicial education and continuing legal education programs.
She blogs about credit and debt issues at www.creditslips.org.
Professor Porter previously was on the faculty at the University of Iowa College of Law and has been a visiting professor at Harvard Law School, UC Berkeley Law, the University of Illinois College of Law, and the UNLV Boyd School of Law. She practiced bankruptcy law in Portland, Oregon, and clerked for the Honorable Richard S. Arnold of the Eighth Circuit. She earned her J.D. from Harvard Law School and her B.A. from Yale University.
Prior Courses
Consumer Bankruptcy Seminar, Consumer Law, Secured Transactions, Bankruptcy, Credit Cards, Consumer Protection Clinic
THE LAW OF DEBTORS AND CREDITORS: TEXT, CASES, AND PROBLEMS (co-author, Elizabeth Warren, Jay Lawrence Westbrook, John Pottow; Aspen Publishers/Wolters Kluwer, 2013 Casebook Supplement forthcoming July 2013). Full seventh edition expected for Spring 2014 release.
BROKE: HOW DEBT BANKRUPTS THE MIDDLE CLASS (editor; Stanford University Press, 2012). Book supported by competitively-awarded grant from University of Iowa Obermann Center. I authored the book's introduction, appendix, and a chapter entitled, College Lessons: The Financial Risks of Dropping Out. I also designed complete materials to use the book in a seminar on consumer bankruptcy; the course has been taught by at least three professors at other institutions. See www.sup.org/broke for more information.
Risk Allocation in Homeownership: Revisiting the Role of Mortgage Contract Terms (with Tara Twomey), in JACOB HACKER & ANN O'LEARY (EDS.), SHARED RESPONSIBILITY, SHARED RISK, (Oxford University Press, 2012)
Debtors' Assessments of Bankruptcy Financial Education (with Deborah Thorne), in DOUGLAS LAMDIN (ED.), CONSUMER KNOWLEDGE AND FINANCIAL DECISIONS (Springer, 2012)
"The Damage of Debt," 69 WASH. & LEE L. REV. 979 (2012)
"The Complaint Conundrum: Thoughts on the CFPB's Complaint Mechanism," 7 Brook. J. Corp. Fin. & Com. L. 57 (2012)
"The Pretend Solution: An Empirical Study of Bankruptcy Outcomes," 90 TEX. L. REV. 103 (2011)
April 2013:
Transforming Mortgage Servicing: Developments in California Law, conference convenor and presenter, California Monitor Program 2013 Event Series, San Francisco (April 5) and Irvine (April 19)
May 2, 2012:
Roundtable discussion with Secretary of Housing and Urban Development Shaun Donovan and California Attorney General Kamala Harris on mortgage crisis and the National Mortgage Settlement, Los Angeles
April 26, 2012:
Keynote speaker, National Association of Consumer Bankruptcy Attorneys Annual Meeting, San Antonio, TX.
Oct. 4, 2011:
Hearing on Consumer Protection and Middle Class Wealth Building in an Age of Growing Household Debt, testimony before U.S. Senate Committee on Banking, Housing, and Urban Affairs, Subcommittee on Financial Institutions and Consumer Protection