Back to Top
UCI Law APALSA Named Affiliate of the Year for Second Consecutive Year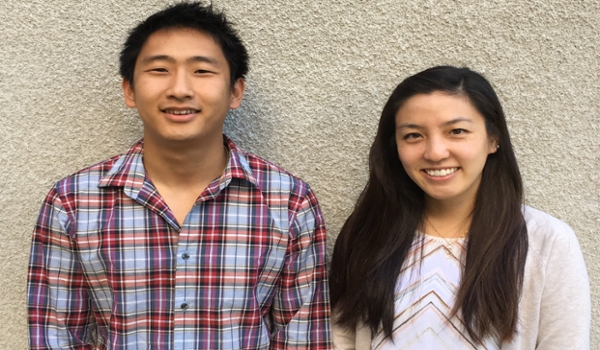 The University of California, Irvine School of Law chapter of the Asian Pacific American Law Student Association (APALSA) was awarded Affiliate of the Year at the National Asian Pacific American Bar Association Convention Nov. 3-6 in San Diego, Calif. It is the second consecutive year that UCI Law's chapter has won the award.
Co-chaired by Raymond Cho (2L) and Julia Wu (2L), UCI Law APALSA promotes awareness, discourse, and activism on key social justice issues facing Asian and Pacific Americans (APA), as well as other marginalized groups. The Association is committed to activities that increase the access to justice and legal services of APA communities as a way to affect practical change. UCI Law APALSA is the largest affinity group at UCI Law, having grown from six members in 2009 to 100 members today.
Members of UCI Law APALSA dedicate themselves to time outside of school to become involved in political and legal processes to help create protections for Asian Americans. UCI Law APALSA works with Asian Americans Advancing Justice - Los Angeles (AAAJ) and their Expungement Clinics, as well as with UCI Law's Korea Law Center in organizing networking events for student and local Korean American attorneys.
In addition to community involvement, UCI Law APALSA has invited renowned speakers onto campus, including U.S. District Judge George H. King, who spoke about his experience as an Asian American attorney in the private and government sector. The Association also hosted a panel on the history of Asian American activism, featuring Professors Jennifer Lee and Judy Tzu-Chun Wu, both of the University of California, Irvine. In spring 2017, UCI Law APALSA will partner with UCI Law's Latino/a Law Student Association and Black Law Student Association to present a panel discussion recognizing the 25th anniversary of the Los Angeles riots.
UCI Law APALSA is also responsible for organizing an on-campus career fair for the benefit of all UCI Law students, and works closely with the Orange County Asian American Bar Association (OCAABA) to host career panels focusing on various legal professions. UCI Law APALSA is actively working to strengthen its alumni relations, and has recently established a network between student and alumni formalized through a reception dinner for all UCI Law APA alumni and students.
"I would really like to make sure future generations of APALSA maintained a sense of social responsibility," said Raymond Cho. "One of the things Julia and I spoke about when we first started as co-chairs was how we wanted to come out having improved APALSA in some way."
"APALSA is doing really well, but I would like to see it grow even more," Julia Wu said. "I hope future leaders keep in mind that the goal is to help minority Asian American communities through whatever means we can as law students."
About UC Irvine School of Law
Ranked No. 4 overall in the National Jurist 2016 list of Best Schools for Practical Training, and No. 2, behind Yale, for the ratio of clinic positions, UCI Law is a visionary law school focused on training talented and passionate lawyers and driven by professional excellence, intellectual rigor, and a commitment to enrich our communities through public service. UCI Law is a collegial environment, and our faculty comprises accomplished, nationally ranked thought leaders from around the country with a broad range of expertise. In the 2015 study by University of St. Thomas School of Law, the UCI Law faculty ranked No. 6 in the nation in scholarly impact. More about the Law School is available at law.uci.edu.