Back to Top
UCI Law Welcomes Three New Professors to its Faculty
Aziza Ahmed, Jamelia Morgan and Ji Seon Song join UCI Law July 2021
Irvine, Calif. (April 13, 2020) -- The University of California, Irvine School of Law (UCI Law) is delighted to introduce three new faculty members beginning July 2021: Aziza Ahmed, Jamelia Morgan and Ji Seon Song. These new faculty members are brilliant scholars, and are all accomplished leaders in their areas of expertise.
"UCI Law is thrilled to welcome these three incredible and diverse faculty members to the community," said Dean L. Song Richardson. "They will bring deep interdisciplinarity and fresh perspectives to the law school."
"We're pleased to welcome Aziza Ahmed, Jamelia Morgan, and Ji Seon Song to UCI Law," said Sameer Ashar and Alex Camacho, Co-chairs of the UCI Law Faculty Appointments Committee. "Each of these new faculty members have an exemplary record of vital and innovative scholarship, excellent teaching, and dedicated service. They will make key contributions to UCI Law and reinforce our faculty's commitment to surfacing issues of racial and economic justice."
"We are incredibly excited that Professors Ahmed, Morgan and Song will join UCI Law," said Sumouni Basu and Amruta Trivedi, UCI Law student members of the Faculty Appointments Committee. "Not only are they bringing expertise in a range of important fields of law and socio-legal studies, they also bring perspectives, interests and values aligned with those of UCI Law students. Professors Ahmed, Morgan and Song are committed to teaching, student development, public interest law, and bettering the legal profession and the law through necessary critiques on how racism, colonialism and power manifest in various legal systems. They will join a unique group of faculty that prepare students to enter the legal profession with purpose and dedication, and we are honored to have Professors Ahmed, Morgan and Song join our community."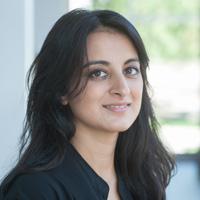 Aziza Ahmed, Professor of Law
Aziza Ahmed's scholarship examines the intersection of law, politics, and science in the fields of constitutional law, criminal law, health law, and family law. This work advances multiple scholarly conversations including those related to law and social movements, race and the law, and feminist legal theory.
Prof. Ahmed joins UCI Law from Northeastern University School of Law, where she has taught since 2010. Prof. Ahmed has been Visiting Professor at the University of Chicago Law School, Bennett Boskey Visiting Professor at Harvard Law School, visiting scholar at the Harvard Law School Petrie-Flom Center for Health Law Policy Biotechnology, and Bioethics, and Law and Public Affairs Fellow at Princeton University.
Her scholarship includes the following forthcoming books:
Feminism's Medicine: Law, Science, and Social Movements in the AIDS Response, published by Cambridge University Press.  
Handbook on Race, Racism, and the Law (Edward Elgar Publishing, forthcoming 2021) (with Guy-Uriel Charles).
Mary Joe Frug's Women and the Law 5th Edition (University Casebook Series, forthcoming 2021) (with Libby Adler, Lisa Crooms, Rachel Rebouché, and Laura Kessler).
Gender Violence (with Donna Coker, Leigh Goodmark, and Deborah Weissman) (forthcoming).
Prof. Ahmed earned a B.A. from Emory University, a J.D. from the University of California, Berkeley School of Law, and an M.S. in Population and International Health from the Harvard School of Public Health. 
"I am so thrilled to be joining the dynamic and brilliant faculty at UCI Law," said Prof. Ahmed. "Both the Law School and the broader UCI community provide a wonderful intellectual home for my scholarship and I am looking forward to building new connections and forging new collaborations."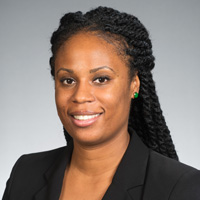 Jamelia Morgan, Assistant Professor of Law
Jamelia Morgan is an award-winning and acclaimed scholar and teacher focusing on issues at the intersections of race, gender, disability, and criminal law and punishment. Her scholarship and teaching examine the development of disability as a legal category in American law, disability and policing, overcriminalization and the regulation of physical and social disorder, and the constitutional dimensions of the criminalization of status.
Prof. Morgan joins UCI Law from the University of Connecticut School of Law. Additionally, Prof. Morgan taught at Brooklyn Law School, NYU School of Law and Yale Law School. Prior to Prof. Morgan's academic career, she was a civil rights litigator at the Abolitionist Law Center and worked to end the use of solitary confinement in Pennsylvania state prisons. Prof. Morgan was also an Arthur Liman Fellow with the ACLU National Prison Project, where she focused on the impact of prisons on individuals with physical disabilities. Prior to her fellowship, she served as a law clerk to the Honorable Richard W. Roberts of the United States District Court for the District of Columbia.
Her scholarship includes the following:
Disability's Fourth Amendment, 122 Colum. L. Rev. (forthcoming 2022) 
Policing Under Disability Law, 73 Stan. L. Rev. (forthcoming 2021) 
Youth Prisons and Abolition, N.Y.U. Rev. of L. & Social Change (with Dr. Subini Annamma) 
Policing Marginality in Public Space, 81 Ohio St. L. J. 1045 (2020) (symposium essay) 
Rethinking Disorderly Conduct, 109 Calif. L. Rev. (forthcoming 2021)
Prof. Morgan received a B.A. in Political Science and a Master of Arts in Sociology from Stanford University, and her J.D. from Yale Law School.
Prior to law school, she served as associate director of the African American Policy Forum, a social justice think tank that works to bridge the gap between scholarly research and public discourse related to affirmative action, structural racism, and gender inequality.
Prof. Morgan has also served as counsel, vice president and board member of the Abolitionist Law Center, board member for the Connecticut Fair Housing Center, and as a board member of Mary's Daughter, LLC, a non-profit organization dedicated to meeting the needs of formerly incarcerated women of color. In June 2019, she was appointed a commissioner on the Permanent Commission on the Status of Hartford Women.
"I look forward to joining this vibrant intellectual community and joining a law school that has such a firm commitment to training lawyers committed to social justice," said Prof. Morgan.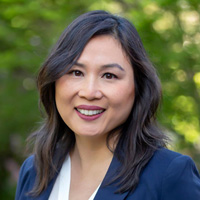 Ji Seon Song, Assistant Professor of Law
Ji Seon Song is a leading advocate and a gifted scholar, teacher and practitioner in the areas of criminal law, criminal procedure, and juvenile law. Her scholarship draws on her years of practice experience, focusing on the state's deployment of policing authority and corresponding effects on marginalized groups.
Prof. Song joins UCI Law from Stanford Law School, where she was a Thomas C. Grey Fellow and Lecturer in Law while developing an extensive research project on policing in hospitals.
Her scholarship includes the forthcoming article, Policing the Emergency Room, 134 Harv. L. Rev. (forthcoming, June 2021).
Prof. Song is a well-known advocate for local, regional, and national juvenile justice reform and currently serves on the Executive Board of the Pacific Juvenile Defender. After law school, Prof. Song worked as a Deputy Public Defender at the Contra Costa County Office of the Public Defender, a senior policy advocate for the National Juvenile Defender Center, and a Prettyman Fellow at Georgetown University Law Center. Prof. Song clerked for the late Honorable Deborah A. Batts of the Southern District of New York.
Prof. Song earned a B.A.in East Asian Languages and Cultures from Columbia College, Columbia University, a J.D. from Columbia University School of Law, and an LL.M. from Georgetown University Law Center.
"I am thrilled to be joining UCI Law I feel very fortunate to start my academic career surrounded by innovative scholars and practitioners committed to the pressing issues of today, and to teach such a vibrant and diverse student body."
About the University of California, Irvine School of Law
The University of California, Irvine School of Law is a visionary law school that provides an innovative and comprehensive curriculum, prioritizes public service, and demonstrates a commitment to diversity within the legal profession. UCI Law students have completed more than 110,000 hours of pro bono work in the past decade. Forty-six percent of UCI Law's graduates are students of color. At UCI Law, we are driven to improve our local, national, and global communities by grappling with important issues as scholars, as practitioners, and as teachers who are preparing the next generation of leaders. The collaborative and interdisciplinary community at UCI Law includes extraordinary students, world-renowned faculty, dedicated staff, engaged alumni, and enthusiastic supporters. More information on UCI Law is available here. Please follow us on Twitter @ucilaw and on Facebook @UCIrvineLaw. 
Media Contacts:
Mojgan Sherkat
949-824-7937
msherkat@law.uci.edu