Alejandro Camacho
Professor of Law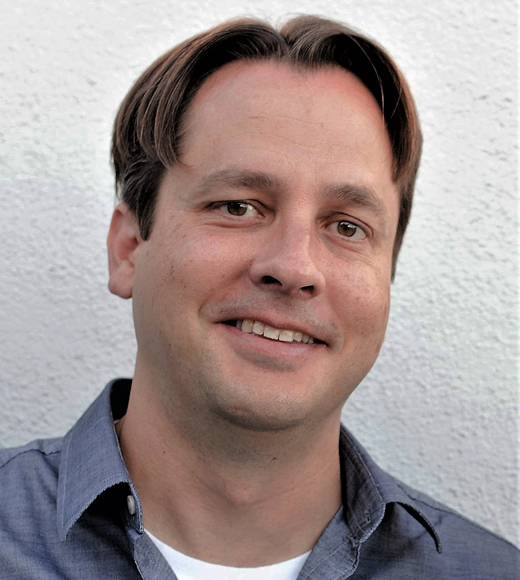 Expertise:
Environmental law, natural resource law, land use regulation, regulatory design and government organization
Background:
Professor Camacho's expertise is in environmental law, land use regulation, and government organization, with a particular focus on adaptive management, collaborative governance, and climate change. His writing in environmental law explores how both the design and goals of the law and legal institutions must and can be reshaped to more effectively account for the dynamic character of natural and human systems. His legal scholarship includes articles published in the Washington University Law Review, Yale Journal on Regulation, UCLA Law Review, Emory Law Journal, North Carolina Law Review, Colorado Law Review, BYU Law Review, Harvard Journal on Legislation, Columbia Journal of Environmental Law, and Stanford Environmental Law Journal.
Professor Camacho's interdisciplinary research involves collaborations with experts in ecology, land use planning, political science, computer science, genetics, philosophy, and sociology. He was a co-investigator on National Science Foundation-funded research developing a collaborative cyber-infrastructure for facilitating climate change adaptation. His scientific publications include articles in BioScience, the Journal of Applied Ecology, Issues in Science and Technology, and the Proceedings of the National Academy of Sciences.
Professor Camacho is an elected member of the American Law Institute. In Fall 2017, he was the Florence Rogatz Visiting Professor of Law at the Yale Law School. He also serves as the inaugural Director of the UCI Law Center for Land, Environment, and Natural Resources, which seeks to promote policy-relevant research and public engagement through conferences, lectures, publications, and stakeholder facilitation on a variety of regional and national environmental issues. He is a Scholar at the Center for Progressive Reform, a nonprofit think tank devoted to issues of environmental protection and safety. He is on the Executive Committee of UCI OCEANS, and holds a courtesy appointment in Political Science at UCI's School of Social Sciences. He is the former chair of the Association of American Law Schools' Section on Natural Resources. Before joining UCI, Professor Camacho was an Associate Professor at the Notre Dame Law School, a research fellow at the Georgetown University Law Center, and practiced environmental and land use law.
Current Courses:
Environmental Law Practicum
,
Property
Prior Courses:
Environmental Law, Environmental Law & Policy, Property, Regulatory Design & Innovation, Environmental Law Practicum, Environmental Ethics and the Professional Role
Reorganizing Government: A Functional and Dimensional Framework (with Robert L. Glicksman) (NYU Press forthcoming 2019).
Blind focus on 'energy dominance' may cripple Endangered Species Act, The Hill (Oct. 4, 2018) https://thehill.com/opinion/energy-environment/410005-blind-focus-on-energy-dominance-may-cripple-endangered-species-act.
Improving Water Quality and Ecosystem Health in California's Marine Managed Areas, 48 Envtl. L. Rep. 10818-36 (2018) (with Elizabeth Taylor and Stephanie Talavera).
Turning power over to states won't improve protection for endangered species,

The Conversation

(Jan. 11, 2018), https://theconversation.com/turning-power-over-to-states-wont-improve-protection-for-endangered-species-87495 (republished in

L.A. Times

,

San Francisco Chronicle

,

Chicago Tribune

, the

Associated Press

, and other news outlets).
Wildlife laws aren't ready for the return of extinct species, AXIOS (June 22, 2017), https://www.axios.com/wildlife-laws-arent-ready-for-de-extinct-species-2445130259.html.
Conservation Limited: Assessing the Limitations of State Laws and Resources for Endangered Species Protection,

UC Irvine Law Center for Land, Environment, & Natural Resources Report No. 3

(2017) (with Michael Robinson-Dorn, Asena Yildiz, and Tara Teegarden), reprinted as Assessing State Laws and Resources for Endangered Species Protection,

47 Envtl. L. Rep. 10837

(2017).
Congress Wants Land Agency to Ignore the Facts and Future, CPRBlog (Feb. 28, 2017), http://www.progressivereform.org/CPRBlog.cfm?idBlog=0ACD6185-0636-2092-811079BE2309B574 (with Robert Glicksman). 
Speaker, Reimagining Environmental and Natural Resources Law: 2020 and Beyond, George Washington Univ. Law School, March 21-22, 2019 (confirmed).
Presenter, Northwestern University Law School Environmental Colloquium, March 14, 2019 (confirmed).
Speaker, The Changing Landscape of Public Lands, Colorado Law Review Symposium, March 1, 2019 (confirmed).
Speaker, Fifth Annual Forum for the Academy and the Public, UC Irvine, Feb. 8-9, 2019 (confirmed).
Speaker/Participant, Adapting Law to Climate Change, Climate Adaptation Implementation Barriers Workshop, sponsored by USFWS, Florida FWC, TNC & NWF, Orlando, Florida, June 12-13, 2018.
Participant, Adaptive Water Governance Workshop, National Socio-Environmental Synthesis Center, Annapolis, Maryland, February 7-9, 2018.
Participant, Multiple Agency/Interest Collaboration and Funding of Wildlife Habitat Conservation in Anticipation of Development, Environmental Law Institute, Washington, DC, Jan. 18, 2018.
Participant, Yale Workshop on Trade and Climate Change, Yale University, Nov. 30-Dec. 1, 2017.
Distinguished Speaker, Assisted Migration and Other Emerging Conservation Strategies, Yale Center for Environmental Law & Policy, Nov. 14, 2017.
Presenter, Re-organizing Government: The Functions and Dimensions of Regulatory Authority, Yale Law School Faculty Workshop, Nov. 6, 2017.
Briefing, Assessing State Laws and Resources for Endangered Species Protection, United States Senate (hosted by Senator Tammy Duckworth), Washington, DC, Sept. 28, 2017.
Speaker, Natural Resources, Energy, and Environment in a Climate Changed World, Univ. of Colorado Law School, Aug. 10, 2017.
Speaker, A New Paradigm for Conservation Biology, Dept. of Ecology & Evolutionary Biology, Univ. of Calif., Irvine, May 5, 2017.
Panelist, The Legacy of Massachusetts v. EPA, Climate, Carbon, and Cars, 2017 Earth Day Conference, Univ. of Conn. School of Law, April 21, 2017.