Sameer Ashar
Clinical Professor of Law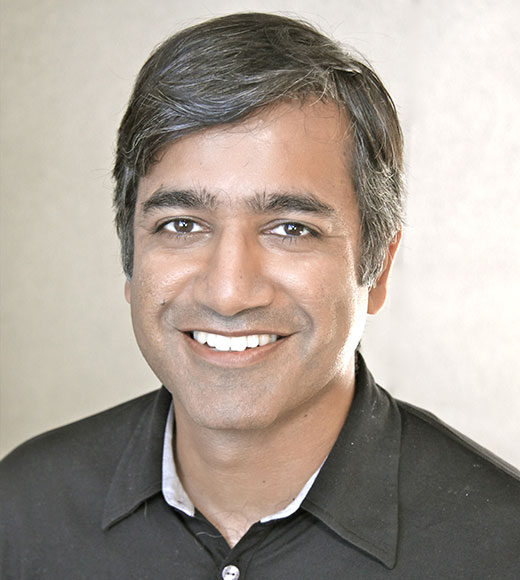 Expertise:
Clinical Legal Education; Law and Social Movements; Labor Law; Immigration Law; Legal Profession
Background:
Sameer Ashar has worked with students to defend immigrants in deportation proceedings and low-wage workers in litigation against exploitative employers in clinics at five law schools. He has also worked with students on numerous policy advocacy and community education projects in collaboration with immigrant and labor organizations in California, New York, and Maryland. Ashar writes about law, lawyering, and social movements across multiple subject areas, including labor law, immigration law, and the legal profession. The focus of his scholarship is on how law and lawyering both inhibits and enables collective action against racial and economic subordination. Ashar has published most recently in Clinical Law Review, Law & Contemporary Problems, Fordham Law Review, Daedalus, and UCLA Law Review and is the inaugural recipient of the Stephen Ellmann Memorial Clinical Scholarship Award, given by the AALS Section on Clinical Education.
Pedagogy of Prefiguration,

132 Yale Law Journal Forum 869

(2023)
Movement Law (with Amna Akbar & Jocelyn Simonson),

73 Stanford Law Review 821

(2021)
Critical Theory and Clinical Stance (with Wendy A. Bach),

26 Clinical Law Review 81

(2019)
Democratic Norms and Governance Experimentalism in Worker Centers (with Catherine Fisk),

82 Law & Contemporary Problems 141

(2019)
DACA, Government Lawyers, and the Public Interest (with Stephen Lee),

87 Fordham Law Review 1879 (2019); reprinted, Bender's Immigration Bulletin

(2019)
Access to Power (with Annie Lai),

148 Dædalus 82

(2019)
Case Study 1: Movement Groups with Flat, Innovative Governance Structures (with Meena Jagannath),

47 Hofstra Law Review 19

(2018)
Movement Lawyers in the Fight for Immigrant Rights,

64 UCLA Law Review 1464

(2017)
Deep Critique and Democratic Lawyering in Clinical Practice,

104 California Law Review 201

(2016)
April 30, 2023: Panelist, Pedagogical Tools for Client-Centered Lawyering in a Movement Context: Examples from Immigrant Rights Advocacy, 2023 Conference on Clinical Legal Education
April 20, 2023: Panelist, Pedagogy of Prefiguration, Modern Legal Education and the Unmaking of American Lawyers at University of Pittsburgh School of Law
Oct. 2, 2020: Facilitator, Clinical Law Review Writers' Workshop, online.
Sept. 24, 2020: Movement Law: Legal Scholarship for the Democratic Resurgence (with Amna Akbar and Jocelyn Simonson), Law and Political Economy, New Haven, CT.
July 22, 2020: Presenter, Social Movements, Mapping U.S. Law and Political Economy, LPE Project's Summer Series, Online
May 30, 2020: Migration as Extractivism: Race, Enforcement, and Labor, Law and Society Association Annual Meeting, online.
Sept. 20, 2019: Critical Theory and Clinical Stance, Clinical Theory Workshop, New York, NY.
Sept. 18, 2019: Immigration Enforcement and  Racial Capitalism, Critical Race Studies 1L Panel, UCLA School of Law, Los Angeles, CA.
June 8, 2019: On Relational Lawyering, Legal Ethics Shmooze, UC Irvine School of Law, Irvine, CA.