Back to Top
Laura Lively, UCI Law '17, and Legal Team Investigate and Report Abuse in Women's Professional Soccer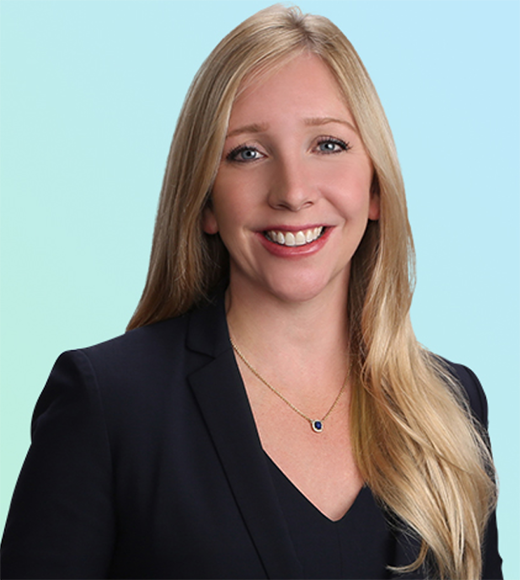 IRVINE, Calif. (October 19, 2022) — University of California, Irvine School of Law (UCI Law) alum Laura Lively '17, was part of an all-women team of King & Spalding lawyers, led by former acting U.S. Attorney General Sally Yates, that conducted a year-long independent investigation into abuse and misconduct in women's professional soccer.
The team published a comprehensive report on October 3, 2022, detailing shocking findings of systemic abuse in women's professional and youth soccer, and proposing concrete reforms. The report was widely received and cited by the Wall Street Journal as "one of the most exhaustive examinations ever of misconduct in one of the nation's most popular participation sports."
"I am very proud of our work, inspired by the players who came forward to tell us their stories, and grateful to have learned so much as a member of this investigative team," said Laura Lively.  "I hope that our findings and recommendations are a meaningful step toward reforms in the sport that will prevent abuse and misconduct, address the institutional failures that allowed it to occur, and foster accountability."
The report lays out the broad scope of the investigation (including over 200 interviews), and the executive summary states the devastating conclusion: "Our investigation has revealed a league in which abuse and misconduct–verbal and emotional abuse and sexual misconduct–had become systemic, spanning multiple teams, coaches, and victims."
"Our alumni are change makers on the most critical legal issues of our time," said UCI Law Dean and Chancellor's Professor of Law Austen Parrish. "Laura is a fabulous attorney and, like so many of our graduates, has made a difference. We are proud of all she's achieved, and not surprised to learn of her work to help improve the culture and conditions in women's professional and youth soccer."
Lively has been an associate in the Trial and Global Disputes practice at King & Spalding since 2020.  Prior to that, she clerked for Chief Judge Sidney R. Thomas of the Ninth Circuit and worked for another international law firm. Lively will be joining the Los Angeles office of Morrison Foerster as a litigation associate this month. While at UCI Law, Lively worked as Research Assistant to Founding Dean Erwin Chemerinsky, and she was President of the Student Bar Association, a Style Editor for the UC Irvine Law Review and Co-Chair of the Women's Law Society.
As a first-year student at UCI Law, Lively received an alumni legacy scholarship from the class of 2014, and said at the time: "Being a lawyer will allow me to be a part of solving real-world problems in my community."
About the University of California, Irvine School of Law
The University of California, Irvine School of Law is a top, visionary law school that provides an innovative and comprehensive curriculum, prioritizes public service, and demonstrates a commitment to diversity within the legal profession. UCI Law students have completed more than 135,000 hours of pro bono work since 2009. Forty-eight percent of UCI Law's J.D. graduates are people of color. At UCI Law, we are driven to improve our local, national, and global communities by grappling with important issues as scholars, as practitioners, and as teachers who are preparing the next generation of leaders. The collaborative and interdisciplinary community at UCI Law includes extraordinary students, world-renowned faculty, dedicated staff, engaged alumni and enthusiastic supporters. More information on UCI Law is available here. Please follow us on Twitter @UCILaw and Facebook @UCIrvineLaw.