Back to Top
Incoming student Laura Lively wins Alumni Legacy Scholarship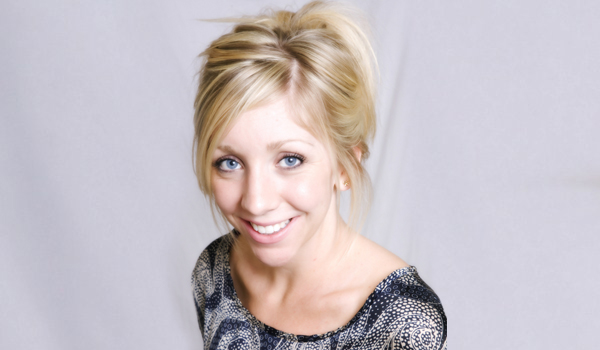 The Class of 2014 Gift Committee has selected Laura Lively ('17) to receive its Alumni Legacy Scholarship.
The Class of 2014 presented the $10,000 scholarship, renewable for three years, as part of its Class Gift. So far, 58 members of the Class of 2014 have raised more than $22,000 to support the scholarship.
Lively was a recording artist for years, juggling a college course load and her musical career. She earned a degree in English Literature from California State University, Fullerton, where she made the Dean's Honor Roll her last three semesters and was a member of the Sigma Tau Delta English Honor Society. She then went to Duke University and earned a Master of Arts in the Humanities, completing the two-year program in one year.
After graduating from Duke in 2013, Lively knew she wanted to attend law school, and UCI Law was the only choice for her. She wanted to learn in an environment that "not only allows for the unconventional student but values the unconventional student."
She was drawn to the law by her love of learning, and "the inscrutability of the law and the many moral, ethical, and intellectual dilemmas that arise from it." Her uncle, attorney Bill Lively, is also an inspiration. "He has served his community for over 25 years with integrity and I want to carry on this legacy of honesty and public service," she said. "Being a lawyer will allow me to be a part of solving real-world problems in my community."
Class Gift Committee leaders Lisa Petak and Pegah Ghaneian said they chose Lively because "We truly believe she embodies the passion, entrepreneurship, and collegiality that represents our Class of 2014."
Lively expressed gratitude for the gift and excitement about starting classes at her dream law school this fall. "In addition to being blown away by the generous amount [of the scholarship], I am so grateful for the mission statement behind this award," she said. "To be able to attend a law school that values the integrity and attitude of a law student as much as their grades and other academic achievements is truly a privilege."