Back to Top
Center for Globalization, Law and Society Hosts Leading Scholars for Conference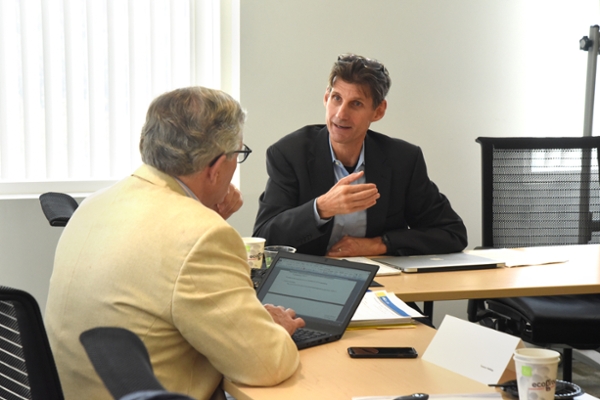 UCI Law's Center for Globalization, Law and Society (GLAS) welcomed more than a dozen leading scholars from around the world for a two-day conference entitled "The Transnational Ordering of Criminal Justice."
The conference hosted discussions on transnational trends in areas of criminal justice and transnational legal orders. The discussions assessed transformations in criminal law and policy catalyzed by the growing intensity and complexity of interactions between local, national, and transnational sites. The papers are to be published in a journal symposium and a book.
The conference builds from previous work on transnational legal ordering done by Chancellor's Professor of Law and Director of GLAS, Gregory Shaffer, and Terence Halliday of the American Bar Foundation. Those works can be found in the book, Transnational Legal Orders, and in the UC Irvine Journal of International, Transnational, and Comparative Law, as well as other books and articles.
Ely Aaronson of the University of Haifa helped co-organize the event. The University of Haifa and the American Society of International Law co-sponsored.
"It has been a privilege for GLAS to work with the University of Haifa and ASIL in hosting this spectacular group of international scholars here at UCI Law," said Shaffer. "It is rewarding to see the work that Terry Halliday and I have developed on Transnational Legal Orders as it continues to take shape in such impressive scholarship across different fields of international and transnational law."
"It's also a tremendous opportunity for our GLAS Fellows and editorial board members and other students on the UCI Journal of International, Transnational, and Comparative Law," Shaffer said.  "Students were able to engage directly with these scholars, whose work is advancing the ways we think about issues like human rights, penalization, trafficking, corruption, and criminal justice around the world."
Photos from the conference can be seen here.