Back to Top
Prof. Camacho submits comment on proposed Endangered Species Act revisions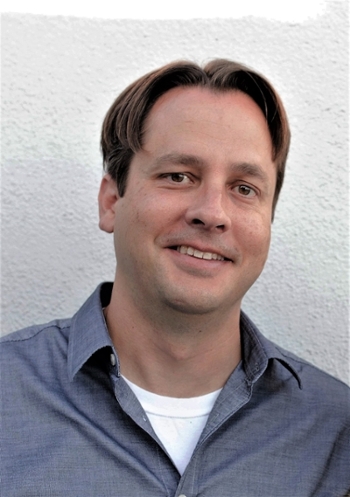 UCI Law Professor Alejandro Camacho, Faculty Director of UCI Law's Center for Land, Environment, and Natural Resources (CLEANR), jointly submitted comments with five other professors on the proposed regulatory revisions to the Endangered Species Act (ESA). Their comments highlight how these revisions proposed by the U.S. Fish and Wildlife Service and NOAA Fisheries "will result in less effective . . . administration of the Endangered Species Act."
Weakening federal protections for endangered species is especially concerning given the findings in a recent report by CLEANR that existing state laws are largely inadequate to achieve the federal ESA's goals.
ABOUT THE CENTER FOR LAND, ENVIRONMENT, AND NATURAL RESOURCES (CLEANR)
CLEANR promotes innovative thinking and action in the fields of environmental and land use law. The Center supports interdisciplinary research aimed at revealing and addressing intractable environmental problems; creates programs and other educational opportunities through which to disseminate information and facilitate dialogue about environmental issues; and builds advocacy networks among academics, students, activists, and policy makers that will play a leading role in framing debates, developing solutions, and challenging existing policies and practices where they fall short in protecting the environment. CLEANR understands the law to include judicial decision making, legislation, regulation (including administrative guidance and policy), and alternative forms of dispute resolution. The Center also adopts a broad understanding of environmental problems to include issues pertaining to environmental health, pollution control, land use, natural resources, public lands, and energy.
ABOUT THE UNIVERSITY OF CALIFORNIA, IRVINE SCHOOL OF LAW
Celebrating its 10th anniversary in 2018, the University of California, Irvine School of Law begins its second decade a larger, stronger, more dynamic academic institution than its founders could have ever imagined. UCI Law provides an innovative and comprehensive curriculum, and prioritizes public service and a commitment to diversity within the legal profession. UCI Law students have completed more than 80,000 hours of pro bono work in the past decade. Forty-five percent of UCI Law's graduates are students of color. The collaborative and interdisciplinary community at UCI Law includes extraordinary students, world-renowned faculty, engaged alumni, and enthusiastic supporters. UCI Law continues to rank highly, including: The National Jurist ranks UCI Law No. 4 in the nation for practical training; U.S. News & World Report ranks UCI Law No. 21 in the nation overall out of 194 law schools, and ranks UCI Law's robust clinical program No. 13 in the nation. More information on UCI Law is available here. Please follow us on Twitter and Instagram @ucilaw and SnapChat: ucilaw.