Back to Top
About the Center
The Center for Land, Environment, and Natural Resources (CLEANR) strives to make UC Irvine School of Law a nationally recognized site for scholarship, education, public and stakeholder engagement on environmental, natural resources, and land use law. Early in the planning of the Law School, UC Irvine identified environmental law as a core focus. The center is a key part of that vision, building on UCI Law's strong environmental faculty, its Environmental Law Clinic, and the University's and Law School's commitment to the interdisciplinary study of environmental problems.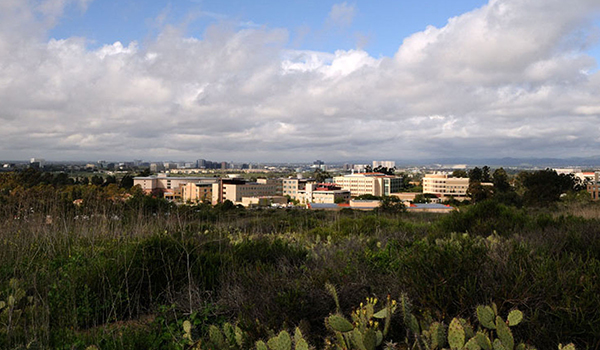 The mission of the center is to promote innovative thinking and action in the fields of environmental and land use law. The center strives:
to support interdisciplinary research aimed at revealing and addressing intractable environmental problems;
to create programs and other educational opportunities through which to disseminate information and facilitate dialogue about environmental issues;
to build advocacy networks among academics, students, activists, and policy makers that will play a leading role in framing debates, developing solutions, and challenging existing policies and practices where they fall short in protecting the environment;
to involve and engage UCI Law students in these research, educational, and public engagement activities;
to increase dialogue and promote collaboration among stakeholders about concrete conflicts over land use or environmental issues locally and globally; and
to build collaborations and synergies with other centers and programs at UCI, including the university-wide

 

Sustainability Initiative, the California Institute for Telecommunications and Information Technology, and the Newkirk Center for Science and Society.
CLEANR adopts a broad understanding of law to include judicial decision making, legislation, regulation (including administrative guidance and policy), and alternative forms of dispute resolution. The center also adopts a broad understanding of environmental problems to include issues pertaining to environmental health, pollution control, land use, natural resources, public lands, and energy.
In addition to the conferences, speakers, workshops, and literature, film, and summer sustainability series, the center's strategic plan also anticipates future programming that includes:
Convening focused environmental dispute resolution processes
Funding interdisciplinary research funding
Commissioning policy papers