Katharine Tinto
Clinical Professor of Law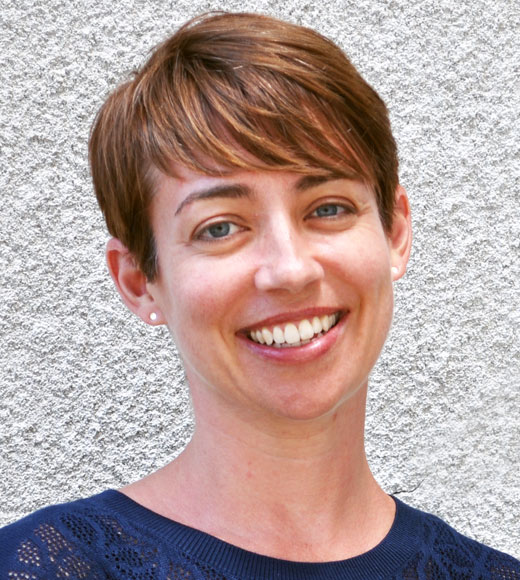 Expertise:
Criminal Law, criminal procedure, criminal defense
Background:
Professor Tinto teaches and practices in the areas of criminal law, criminal justice, and indigent criminal defense. Her interests and experience also include federal clemency, policing reform, and the intersection of immigration law and criminal law. Before joining UCI Law in July 2016, Prof. Tinto taught at Cardozo School of Law and New York University School of Law.
Prior to entering academia, Professor Tinto worked for over seven years as a public defender in Los Angeles County and was the founder of a family violence prevention program in the East Palo Alto Police Department. Her current scholarship focuses on the relationship between undercover policing tactics and offender culpability.
Prior Courses:
Criminal Justice Clinic, Advanced Criminal Justice Clinic, Advanced Criminal Justice Clinic WCC
Eda K. Tinto, Policing the Immigrant Identity, 68

Fla. L. Rev.

  (2016).

Selected as a "Must Read" by Getting Scholarship into Court Project, NACDL

Eda K. Tinto, Finding Rights Among the Wreckage,

Crim. Justice Ethics

(2016)(book review).
Katharine Tinto, Fighting the Stash House Sting,

The Champion

(NACDL 2014).

Andrew E. Taslitz, Lenese C. Herbert, Eda Katharine Tinto, SKILLS & VALUES: CRIMINAL LAW

(2014).
Eda K. Tinto, Undercover Policing, Overstated Culpability, 34

Cardozo L. Rev.

1401 (2013).
May 1, 2016
Panelist, "Out of the Ivory Tower and into the Community!" Academic Writing for Social Justice, concurrent session, AALS Clinical Conference, Baltimore, MD
Dec. 4, 2014
Moderator, "Broken Windows, Shattered Lives," Symposium: Misdemeanor Practice in the Era of Broken Windows and Saturation Policing, Cardozo School of Law
Sept. 27, 2014
"Policing the Immigrant Identity," Clinical Law Review Writers' Workshop, NYU School of Law