Benjamin van Rooij
Global Professor of Law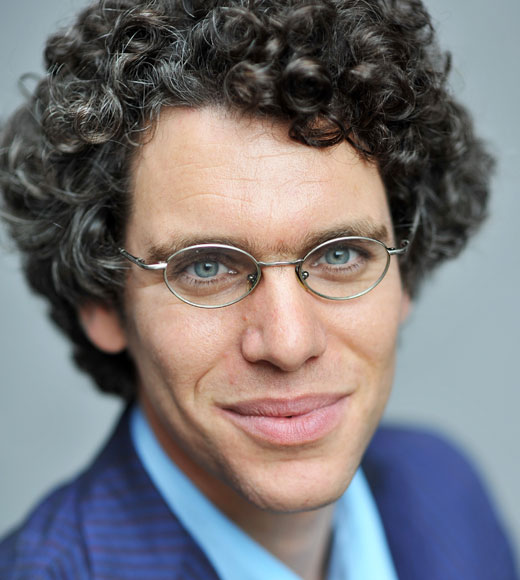 Expertise:
Regulatory theory, law enforcement, compliance, lawmaking, law and development, environmental law, Chinese law
Background:
Prof. van Rooij's researches on how legal rules shape individual and organizational behavior. Here he draws on the broader social and behavioral science to understand the processes of compliance, the effects of corporate culture, as well as the assumptions lawyers have about the behavioral effects of law. He uses innovative fieldwork data both to seek improvement to persistent implementation problems as well as to contribute to existing regulatory, criminological and socio-legal theories.
Fields of law studied include environmental law, land law, labor law, food safety law, and taxation. His work has appeared in popular media such as The New York Times, The LA Times, The Huffington Post, National Public Radio, and The Hill, and in academic journals, including Plos One, the Journal of Social Issues, the Journal of Business Ethics, Law and Human Behavior, Law & Policy, Law & Social Inquiry, and Regulation & Governance.
Van Rooij is the author (together with Adam Fine of Arizona State University) of The Behavioral Code: The Hidden Ways the Law Makes us Better…or Worse (Beacon Press), a popular science book about law and behavior. He is the co-editor (together with D. Daniel Sokol of USC) of The Cambridge Handbook of Compliance.
Li, Na, and Benjamin Van Rooij, "Law Lost, Compliance Found: A Frontline Understanding of the non-Linear Nature of Business and Employee Responses to Law."  Journal of Business Ethics (early view online) (2021).
Folmer, C. P. R., Brownlee, M. A., Fine, A. D., Kooistra, E. B., Kuiper, M. E., Olthuis, E. H., de Bruijn, A. L., & van Rooij, B., "Social distancing in America: Understanding long-term adherence to COVID-19 mitigation recommendations," Plos One, 16(9) (2021).
Wu, Yunmei, and Benjamin van Rooij. "Compliance Dynamism: Capturing the Polynormative and Situational Nature of Business Responses to Law," Journal of Business Ethics 168 (2021): 579-91.
Fine, A. D., & van Rooij, B., "Legal Socialization: Understanding the Obligation to Obey the Law," Journal of social issues, 77(2), 367-391 (2021).
Van Rooij, Benjamin, "Behavioral jurisprudence: The quest for knowledge about the ex-ante function of law and behavior," Jerusalem Review of Legal Studies 22 (1):57-77 (2020).
Gray, Garry, and Benjamin Van Rooij, "Regulatory Disempowerment: Examining Enabling and Controlling Forms of Power in Citizen-based Regulation," Regulation & Governance (early view online) (2020).
Fine, A., Thomas, A., van Rooij, B., & Cauffman, E., "Age-Graded Differences and Parental Influences on Adolescents' Obligation to Obey the Law," Journal of Developmental and Life-Course Criminology, 1-18 (2020).
Awarded the Association of American Law School (AALS) award for best paper on East-Asian Law and Society, for "McMorrow, Judith, Sida Liu, and Benjamin Van Rooij. "Lawyer Discipline in an Authoritarian Regime: Empirical Insights from Zhejiang Province, China." Georgetown Journal of Legal Ethics  (2017).
Short-listed (1 of 4) for the Vermeer Prize for best articles in China Information for "Yan, Huiqi, Benjamin van Rooij, and Jeroen van der Heijden. "The Enforcement–Compliance Paradox: Implementation of Pesticide Regulation in China." China Information 30, no. 209-231 (2016): 1-23."
Keynote Speaker at the 6th Bi-annual Conference of Standing Group on Regulatory Governance of the European Consortium for Political Research (ECPR)Prof. van Rooij wins inaugural annual John and Vivian Sabel Award for best article published in The Journal of Contemporary China