Back to Top
UCI Law Prof. Benjamin van Rooij Wins Award for Article Published in the Journal of Contemporary China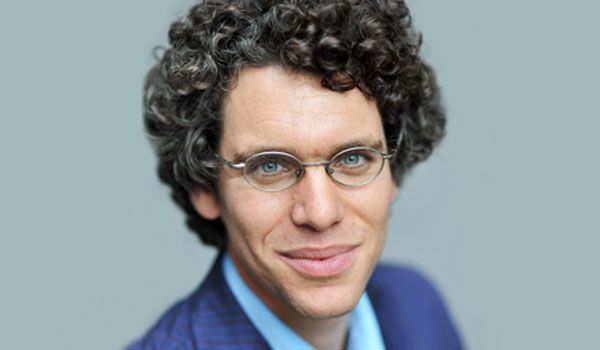 IRVINE, Calif., March 8, 2016 — Prof. Benjamin van Rooij will receive the inaugural annual John and Vivian Sabel Award of the best article in The Journal of Contemporary China for his article, "The People vs. Pollution: Understanding Citizen Action Against Pollution in China." He will receive the award at the Josef Korbel School of International Studies at the University of Denver, at a reception on May 4, 2016. The article studies the many obstacles Chinese citizens face when seeking redress against pollution.
Director of the Long U.S.-China Institute at University of California, Irvine, Benjamin van Rooij is the Long Professor of U.S.-China Business and Law and Co-Editor of "Regulation and Governance." His research focuses on implementation of law in comparative perspective. Since 2000 he has studied the implementability of legislation, regulatory law enforcement and compliance, and rights invocation and legal empowerment. A central theme to his work is how implementation of law can be improved in the context of emerging markets where weak enforcement and widespread violations of law create a vicious circle undermining compliance. With insights from sociology of law, criminology, political science and social psychology, Prof. van Rooij uses anthropological methods to study compliance behavior and motivations and public and private enforcement practices. He uses innovative fieldwork data both to seek improvement to persistent implementation problems as well as to reorient existing regulatory, criminological and socio-legal theories that so far have yet to adapt to data from countries such as China. Fields of law studies include environmental law, land law, labor law, food safety law and taxation.
By affiliation, Prof. van Rooij is also Professor of Chinese Law and Regulation at the Faculty of Law at Amsterdam University, and director of the Netherlands China Law Centre. He is an honorary professor at Wuhan University School of Law and a long-term visiting professor at Yunnan University School of Law. In 2010, he was visiting faculty at New York University School of Law as a member of the Hauser Global Faculty. He has served as an adviser to the National Security Counsel, the UN General Secretary Office, the Dutch Prime Minister, the Dutch Ministry of Foreign Affairs and the Dutch Ministry of Housing, Spatial Planning and the Environment.
About the Long U.S.-China Institute
China's phenomenal economic rise and shifting position in the geopolitical order is creating unprecedented social, business and legal opportunities and challenges at the local, national, regional and global level. The Long U.S.-China Institute at UC Irvine seeks to serve as a premier academic platform to engage with scholarship and practitioners in the US and in China to understand and formulate opinions about these opportunities and challenges.
The Long U.S.-China Institute focuses on four key areas: (1) economic growth, trade and investment (2) social development and justice (3) philanthropy and wealth management and (4) risk and regulation. In addition, the institute seeks to facilitate work that bridges the divide between scholarly, general interest, and policy-oriented discussions of China via projects that support and train public intellectuals and connect academics with those outside of the academy with shared interests and concerns.
The Long U.S.-China Institute will create a bilateral, open, and public platform by which Chinese and American scholars, industry leaders, policy makers and practitioners can connect, share ideas and foster broader understanding of the policy, business, legal and related social/economic challenges and opportunities that engage and affect them.
About UC Irvine School of Law
UCI Law is a visionary law school focused on training talented and passionate lawyers and driven by professional excellence, intellectual rigor, and a commitment to enrich our communities through public service. UCI Law is a collegial environment, and our faculty comprises accomplished, nationally ranked thought leaders from around the country with a broad range of expertise. More about the Law School is available at law.uci.edu.