Back to Top
Graduate Tax Externships
Founding Vision
The University of California, Irvine School of Law's founding vision was to train lawyers for the practice of law at the highest levels of the profession. The Graduate Tax Program shares that vision and is proud to be the only program of its kind to require students to complete practical tax training.  Learn more about the Graduate Tax Program.
Tax Externship Opportunities
A key component of the Practical Tax Skills requirement is the Externship Program, which provides academic credit for students doing legal work at one of our tax partner organizations. Students may earn up to eight credits in tax externships and the class schedule is specifically designed to allow students to spend ample time at their selected field placements. In addition to their field work, students participate in a companion seminar to develop critical reflective practices and reinforce the skills learned at their externship.
Our Tax Externship Partners
Some of our tax externship partners include: Law Offices of A. Lavar Taylor LLP, Activision Blizzard, Arbonne International, Bechtel, Gilead, Paul Hastings, Honda, Hyundai Capital, IBFD, Ingram Micro, Mattel Inc., Mayer Brown, Rutan & Tucker LLP, SpaceX, State of California Franchise Tax Board, U.S. Internal Revenue and Withers Bergman LLP.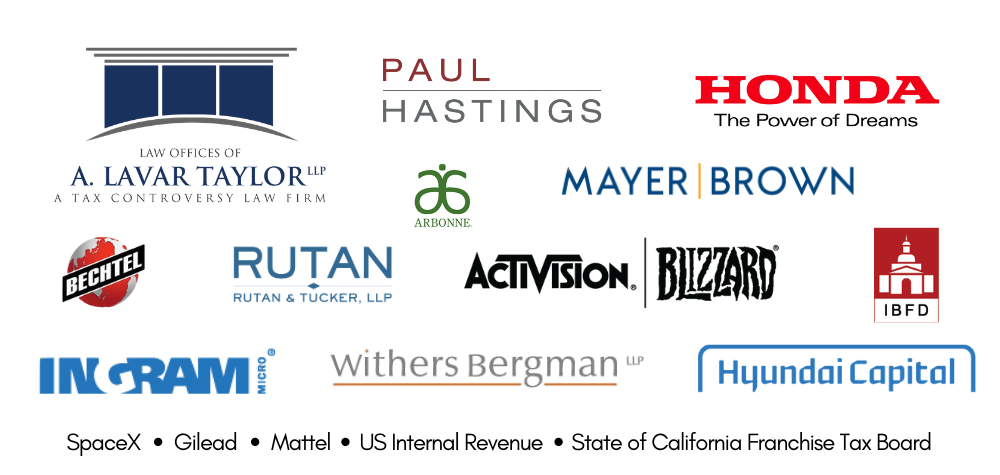 Graduate Externship Topics and Past Speakers