Back to Top
UCI Law Clinic Students Part of Historic Victory with Human Rights Lawsuit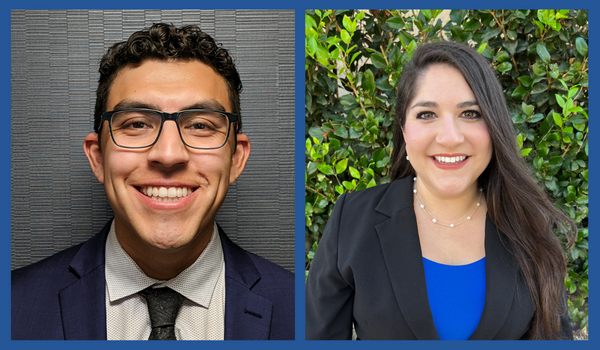 Irvine, Calif. (Sept. 15, 2022) -- Students in the University of California, Irvine School of Law (UCI Law) Civil Rights Litigation Clinic (CRLC) were part of a historic victory for human rights when a panel of the U.S. Court of Appeals for the Eleventh Circuit unanimously reversed the lower court's summary judgment decision. Civil Rights Litigation Clinic Director Paul Hoffman argued the appeal before the Eleventh Circuit panel in October 2021.

The lawsuit was against Chiquita Brands International, Inc. for crimes against humanity and war crimes committed in Colombia. For over a decade, thousands of victims of human rights crimes in Colombia have waged a battle in the federal courts in Florida to hold Chiquita Brands accountable for funding a terrorist organization, Autodefensas Unidas de Columbia (AUC). The families claimed that the AUC kidnapped, tortured and murdered their loved ones with Chiquita's assistance. In September 2019, the U.S. District Court ruled that the victims lacked admissible evidence that the AUC murdered their family members. The Eleventh Circuit reversed the district court's findings and, in a 104-page ruling, found substantial evidence of the AUC's involvement with the killings and thus set the stage for a trial on these issues.

Students from the CRLC assisted Hoffman in preparation for the oral argument in this important human rights case. They researched dozens of separate issues in this complex appeal. "UCI students played an essential role in preparing for this complex, important human rights appeal, said Hoffman. Their research and input was of crucial importance in achieving this wonderful result."

"Working on the Chiquita case was the type of work I hoped to work on when coming to law school," stated Jorge A. Iniguez, UCI Law 3L. "Even if it's years late, it feels good to be able to hold corporations accountable for the atrocities they enabled in the past."

"My favorite part about working on the case was that I could work on something that I knew mattered and made a difference, said Jorge A. Inquez. "When I left my job to go to law school, the idea of purpose was one of the largest driving forces in why I wanted to attend law school. So, to already begin feeling like I made the right life choice was very rewarding."

"I feel humbled and gratified seeing this decades-long case come to fruition," said Leilah Rodriguez, UCI Law 3L. "It is an honor to have contributed toward bringing justice to the plaintiffs and their families who have awaited it for so long."

About the Civil Rights Litigation Clinic
The Civil Rights Litigation Clinic focuses on teaching the basic skills needed to be a civil rights lawyer. Students are involved in the litigation of pending cases involving a range of substantive issues under federal and California civil rights law. An effort will be made to have students handle court hearings, depositions and other litigation events. Cases and weekly class sessions teach the substance of civil rights law focusing on constitutional claims brought under 42 U.S.C. §1983 and similar California statutes.

About the University of California, Irvine School of Law
The University of California, Irvine School of Law is a top, visionary law school that provides an innovative and comprehensive curriculum, prioritizes public service, and demonstrates a commitment to diversity within the legal profession. UCI Law students have completed more than 135,000 hours of pro bono work since 2009. Forty-eight percent of UCI Law's J.D. graduates are people of color. At UCI Law, we are driven to improve our local, national, and global communities by grappling with important issues as scholars, as practitioners, and as teachers who are preparing the next generation of leaders. The collaborative and interdisciplinary community at UCI Law includes extraordinary students, world-renowned faculty, dedicated staff, engaged alumni and enthusiastic supporters. More information on UCI Law is available here. Please follow us on Twitter @UCILaw, Facebook @UCIrvineLaw and Instagram @ucilaw.
Media Contact
Stephanie Wilner
swilner@law.uci.edu