UC Irvine School of Law Historical Timeline
1961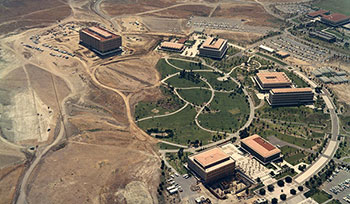 UC President Clark Kerr creates an Advisory Committee on Law School Planning to study California state needs for legal education.
Mid-1960s
UCI Founding Chancellor Dan Aldrich proposes a plan for professional schools at UCI, including law.
1991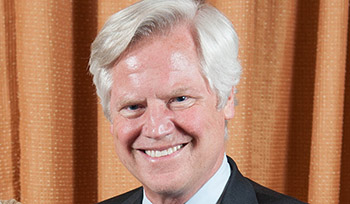 Andrew Guilford, then a practicing attorney and president of the Orange County Bar Association, begins a series of discussions with lawyers, judges and faculty about a law school at UCI.
1999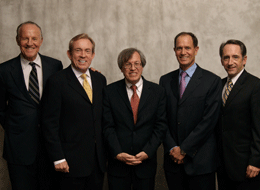 A group of prominent local lawyers, including former California State Senator Joseph Dunn, now Hon. Andrew Guilford, Thomas Malcolm, Mark P. Robinson Jr., Gary Singer and James Irvine Swinden launch a renewed effort for a law school at UCI. The group later becomes known as the "Founders of the Law School." Pictured from left to right, Thomas Malcolm, Mark Robinson, Jr., Erwin Chemerinsky, Gary Singer, Joe Dunn.
July 2000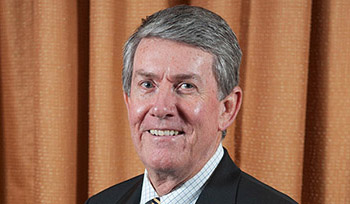 UCI's fourth Chancellor, Ralph Cicerone, and Executive Vice Chancellor, Michael R. Gottfredson (pictured), prioritize the establishment of a Law School at UCI.
July 2005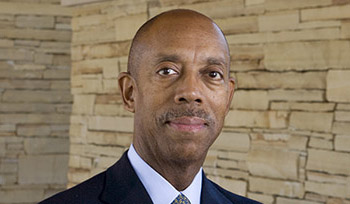 Michael V. Drake, M.D. is appointed Chancellor of UCI. Chancellor Drake successfully moves the proposal for a law school through the UC system.
November 2006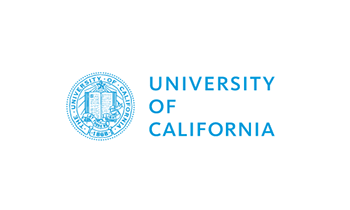 The UC Office of the President recommends to UC Regents the establishment of a Law School at UCI. Within the month, UC Regents approve the proposal.
January 2007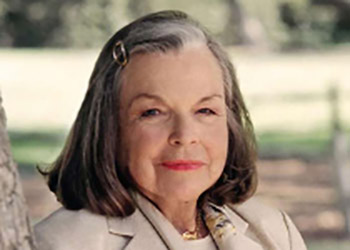 The Irvine family makes a gift of $1 million to the Law School for scholarships and the Law Library. (Pictured: Joan Irvine Smith.)
July 2007
The Donald Bren Foundation donates $20 million to the Law School to support endowed Chancellor's professors.
September 17, 2007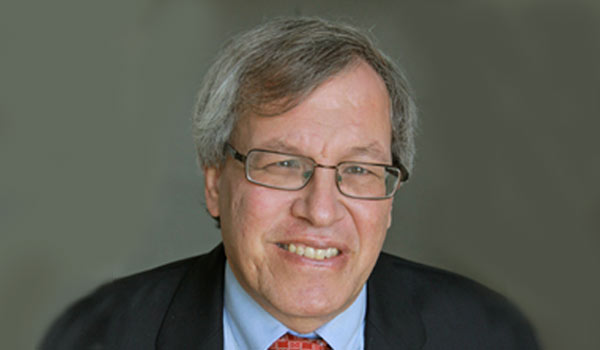 Erwin Chemerinsky is named Founding Dean of UC Irvine School of Law, effective July 1, 2008.
Spring 2010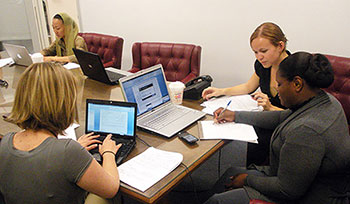 The UCI Law Pro Bono Program launches with 98% of students participating in the first semester. The students completed 1,305 pro bono hours.
March 2011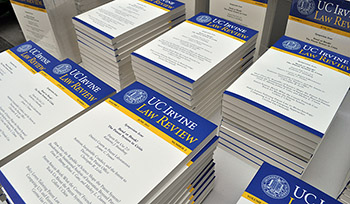 May 5, 2012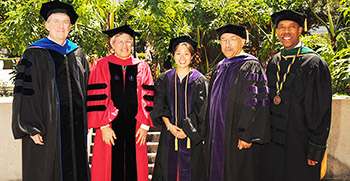 First UCI Law Commencement Ceremony, with Commencement Address by Hon. Harry T. Edwards and Graduate Address by Jean Su.
December 2, 2012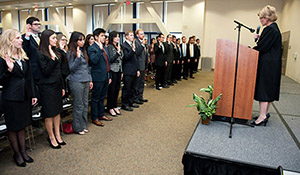 Inaugural Swearing-In Ceremony for Class of 2012 graduates who passed the State Bar Exam. Hon. Glenda Sanders administers State Court Oath and Hon. Andrew J. Guilford administers Federal Court Oath.
March 9, 2015

May 2017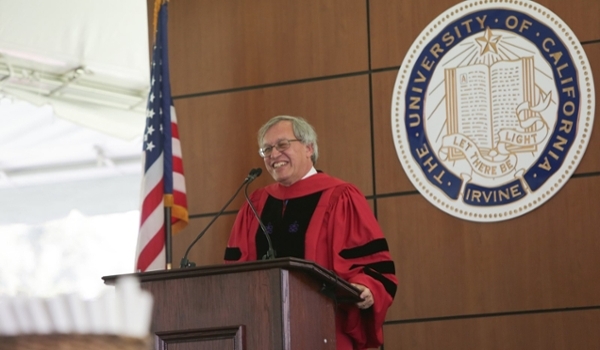 Founding Dean Erwin Chemerinsky appointed dean at University of California, Berkeley School of Law.
May 2017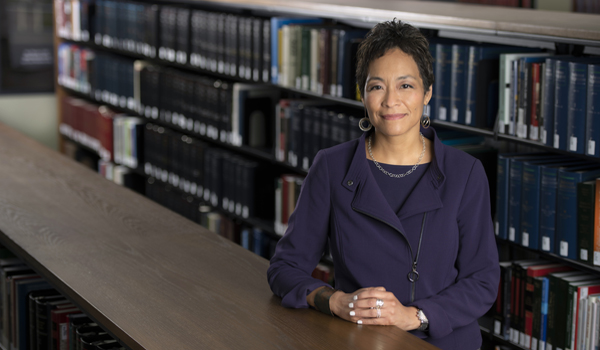 December 2017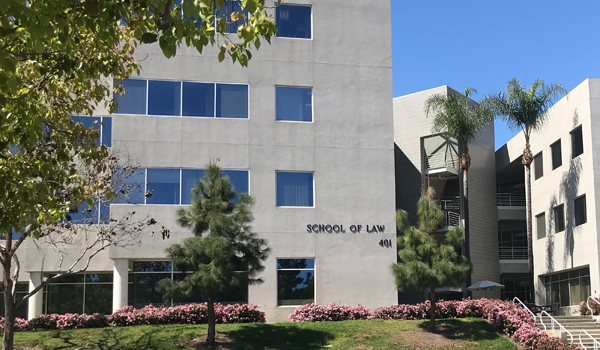 March 2018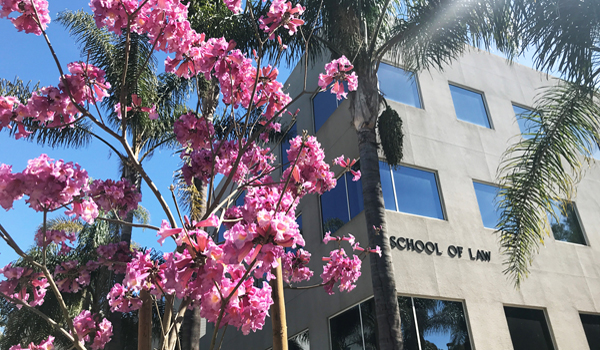 U.S. News & World Report ranked UCI Law No. 21 in its annual list of top law schools in the country. In 2018, U.S. News also ranked UCI Law No. 13 in Clinical Training, No. 21 in Intellectual Property Law, and in the top 13 in student diversity. Additionally, UCI Law is No. 5 in student/faculty ratio among the top 25 schools.