UCI Law Video Gallery
UCI Law is a visionary law school focused on training talented and passionate lawyers and driven by professional excellence, intellectual rigor, and a commitment to enrich our communities through public service.
See what makes the Law School a collegial environment with accomplished faculty and a cutting-edge curriculum that sets us apart from every other law school.
We Are UCI Law
We are UCI Law. In order of appearance: Interim Dean Bryant Garth, SBA President Jon Widjaja (3L), UCI Law alum Desiree Murray '19 (Associate, Greenberg Gross, LLP), Elizabeth Schatz Cordero (2L), and Associate Dean for Equity Initiatives Sameer Ashar share what makes UCI Law special.
Recent Events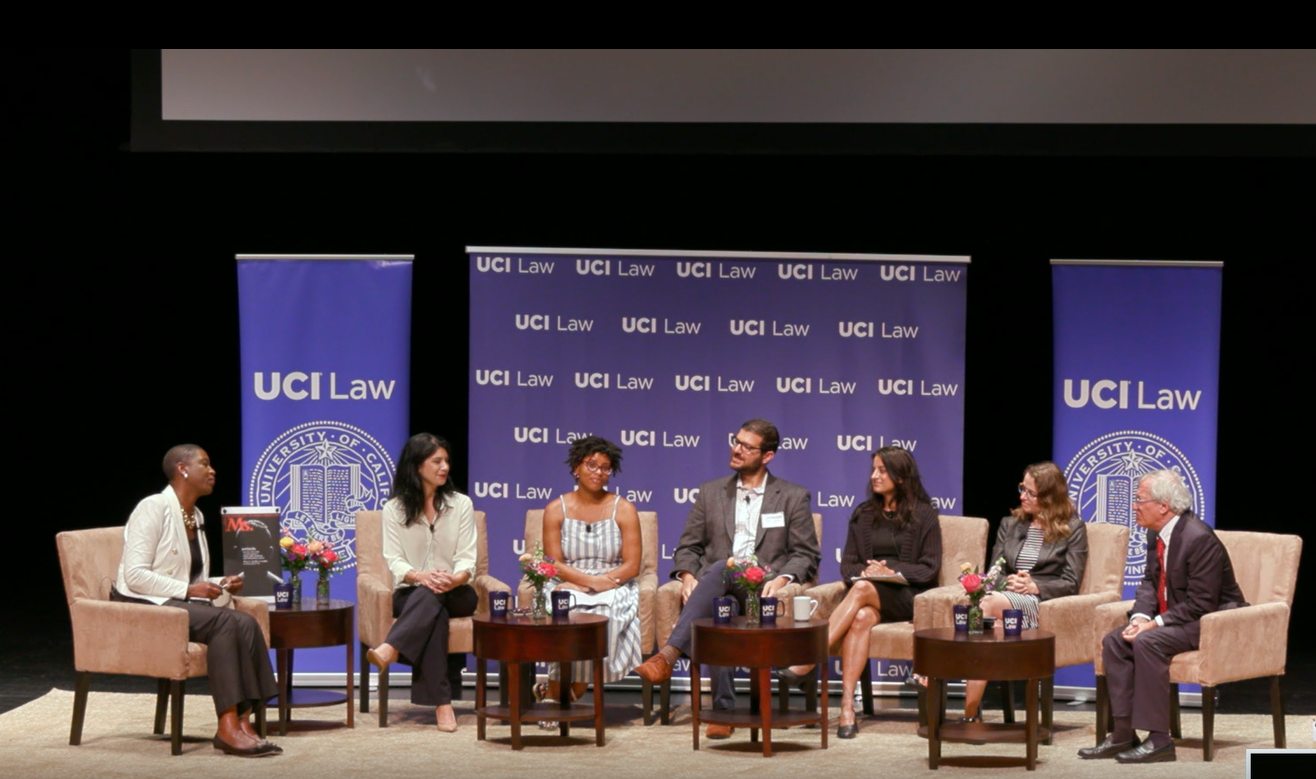 Moderator Michele Goodwin was joined by an all-star panel on July 6 for our annual Supreme Court Term in Review.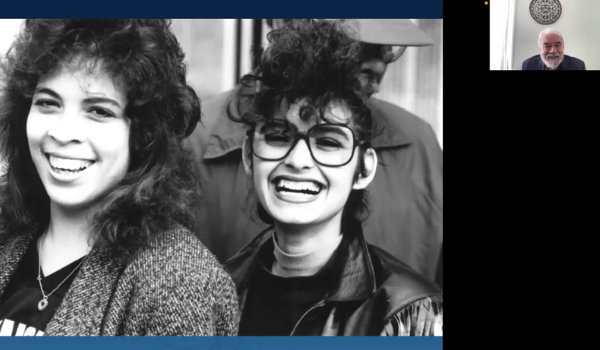 Professor James Diego Vigil discusses his book, Chicano High Schoolers in a Changing Los Angeles: 2nd Edition (Biblio Publishing, 2020).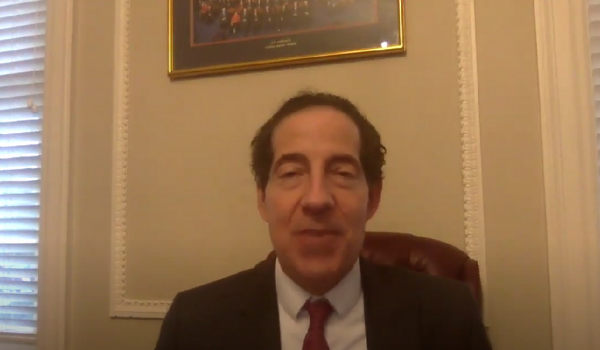 Rep. Jamie Raskin
delivers the UCI Law Distinguished Lecture on "Constitutional Patriotism, the Failures of Partisanship, and the Future of American Democracy."
Featured Videos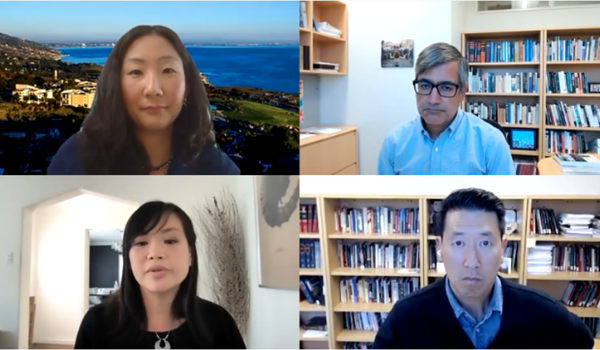 Profs. Sameer Ashar, Annie Lai, Jennifer Lee Koh and Stephen Lee discuss "After Trump: New Horizons for Immigration Law" for the final installment of the Law & Policy in the Biden-Harris Era webinar series.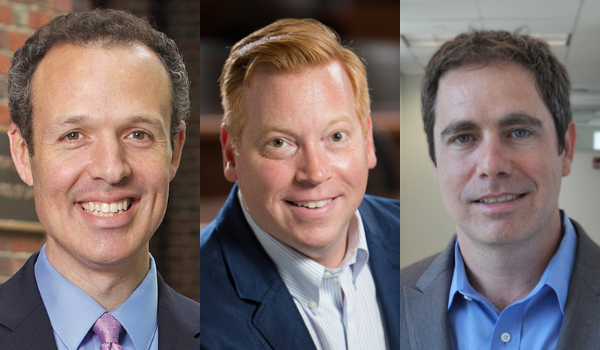 Profs. Joshua Blank, Victor Fleischer and Omri Marian discuss "The State of Play in Tax Reform" for part two of the Law & Policy in the Biden-Harris Era webinar series.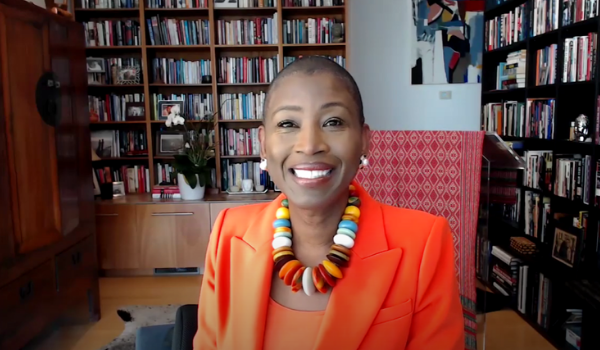 Prof. Michele Goodwin presents on "Civil Liberties in a Pandemic: The Lessons of History" at the first installment of the Law & Policy in the Biden-Harris Era speaker series at UCI Law.
The UCI Law Community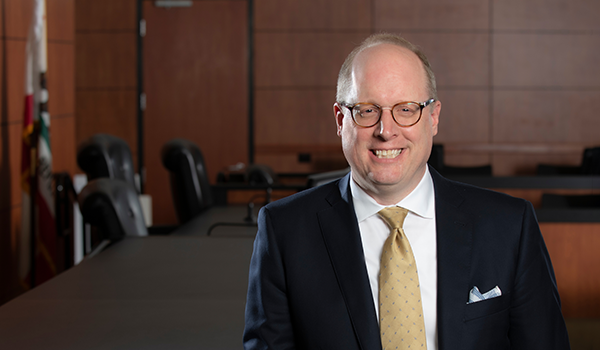 UCI Law is delighted to welcome Austen Parrish in his role as Dean of UCI Law.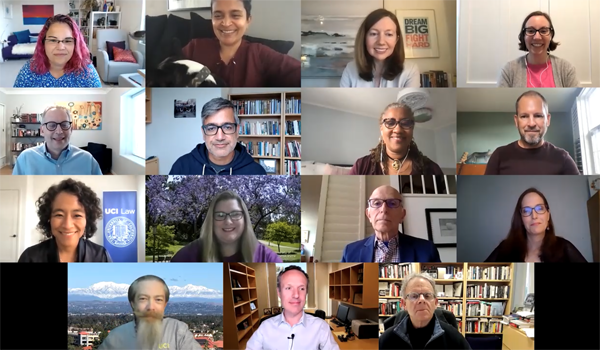 UCI Law faculty and administrators came together to share a special message and words of encouragement to our students about to enter spring 2021 finals.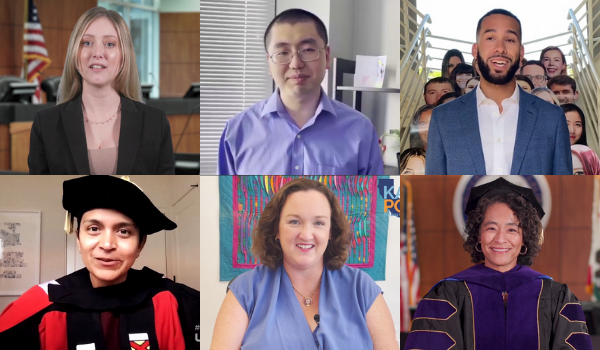 UCI Law's Class of 2021, the law school's 10th J.D. class and fourth LL.M. class, and second Graduate Tax Program class graduated on May 8, 2021.