Back to Top
Transfer student finds numerous opportunities at UCI Law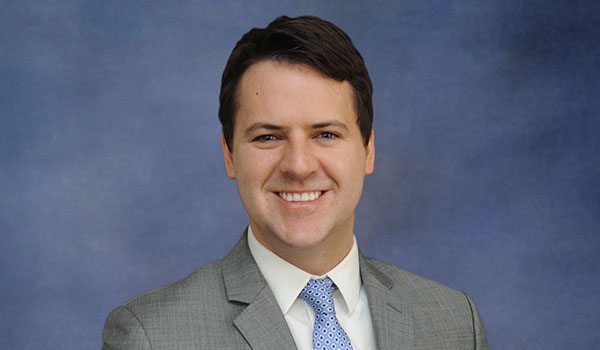 Robert Winson '18 is a native of South Africa who has lived and worked in different parts of the world. But coming to UCI Law as a 2L transfer student has opened up a host of new global and local opportunities to serve a diversity of clients and communities.
Winson came to UCI Law this fall with an impressive background in global financing and distribution of films. Since his arrival at UCI Law, he has immersed himself in a variety of school programs, from Law Review and Moot Court to pro bono work, volunteering to conduct research to assist clients through the International Refugee Assistance Project (IRAP).
He is also an active member of the National LGBT Bar Association and was recently selected to be the Regional Chair of the Southwest and Southern California Region for the Law Student Congress.  Winson was also recently admitted to the bar's "Backpack to Briefcase" mentorship program, designed to help students and new attorneys transition from the law school environment, to practice. The program is led by the National LGBT Bar Association's Board member Bendita Cynthia Malakia, former Vice President and Assistant General Counsel at Goldman Sachs, large law firm associate, and a Harvard Law alum.
But what drew Winson to UCI Law  was the school's Clinical programs, and his experience in international business and contracts, plus his interest in intellectual property, which made the IP, Arts, and Technology Clinic, directed by Professor Jack Lerner, a natural fit. Having previously served as a judicial extern to the Honorable Mary Final Schulte at the Superior Court of California, County of Orange, Winson is enjoying his work drafting company formation and trademark documentation for two tech startups, and he has secured a summer job at Brown Rudnick.
"The clinical programs here at UCI are an incredible learning opportunity," Winson said, "and provide students with unmatched hands-on training to complement UCI's renowned classroom experience. That, coupled with the unheard-of faculty and staff support," Winson said, "is why the students, and graduates of UCI Law, honestly do so well."