Back to Top
Joseph Roth wins grant for judicial clerks from Institute for IP & Information Law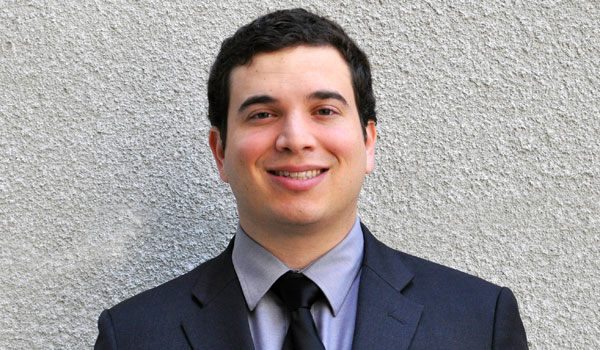 Joseph Roth '15 has been awarded a grant by the Institute for Intellectual Property & Information Law (IPIL) at the University of Houston Law Center for his article, Exhaustion Cannot Stifle Innovation: A Limitation on the "First Sale" Doctrine, 5 U.C. IRVINE L. REV. (forthcoming 2015).
The IPIL Sponsored Scholarship Grant for Judicial Clerks is designed to facilitate newly-authored scholarship on IP and information law by law clerks in the Federal Appellate Courts. Prior award recipients graduated from law school at Yale, Stanford, Harvard and the University of Chicago.
Roth will clerk for the Hon. Harry T. Edwards, U.S. Court of Appeals for the District of Columbia Circuit, this fall, and for the Hon. Robert E. Bacharach, U.S. Court of Appeals for the Tenth Circuit, in August 2016. The following September he plans to join the Newport Beach office of O'Melveny & Myers LLP, where he served as a summer associate in 2014.
Roth also received the National Intellectual Property Law Scholarship, awarded by the Intellectual Property Group at Brown, PC.
"These awards would not have been possible without the close mentorship of Professor Dan Burk, who taught me everything I know about patent law," Roth said. "I am further thankful to Professors Shauhin Talesh, Ezra Ross and Christopher Leslie, who taught me how to think outside the box and frame arguments from different perspectives. UCI Law has given me an education that I am proud to bring to the legal community."
As a clinical student in UCI Law's Appellate Litigation Clinic, Roth was part of a legal team that successfully argued Libin Guo v. Holder before the U.S. Court of Appeals for the Ninth Circuit in 2014. He served on the executive board of the UC Irvine Law Review and was a UCI Pre-Law Outreach Program mentor last summer. Roth received a B.S. in Molecular, Cell, and Developmental Biology from UCLA, where he was part of the Undergraduate Research Scholars Program.