Back to Top
Christyn Richardson elected Western Regional Chair of NBLSA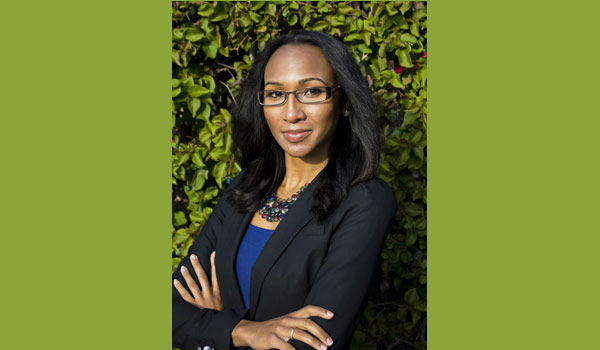 Christyn Richardson '16 was elected the Western Regional Chair of the National Black Law Students Association, effective April 1. Until then, she will complete her year as Sub-Regional Director and transition to her new position. She was elected Western Regional Chair Jan. 10, at the NBLSA Convention in Long Beach.
As Western Regional Chair, Richardson will coordinate the business and activities of over 35 chapters across eight states and will present ideas and propose directions for the region. She will work closely with the National Board to ensure initiatives are implemented at the regional and chapter levels.
Richardson is also the current co-chair of BLSA at UC Irvine and has logged hours of pro bono work with the Clean Slate and A New Way of Life Expungement Clinics, OC Stand Down, the Orange County ACLU Gang Injunction Project, and the Orange County Public Defender's Office. Richardson also participated in the 2014-15 Experian/Jones Day Moot Court competition.
In November 2014, Richardson won the title of Miss Black California USA, as well as the opportunity to represent California in the Miss Black USA competition in Washington, D.C. this coming August.
Richardson is originally from Richmond, California and attended UC Riverside, where she received her B.A. in Media and Cultural Studies. She decided to go to law school because she was interested in making a positive impact in her community. "I realized that I could help make the changes I wanted to see by obtaining a law degree," she said. Before starting law school, Richardson worked as a legal assistant at a civil rights firm in Oakland.
Richardson chose to attend UCI Law because of the "commitment to public interest, opportunity for institution building, and the passion of the faculty," as she puts it. "I appreciated the friendly atmosphere and the positive interactions with the people I met. The 'feel' of the school was different from the other law schools I visited in the best way."