Back to Top
Kellye Ng-McCullough elected Regional Director of NAPALSA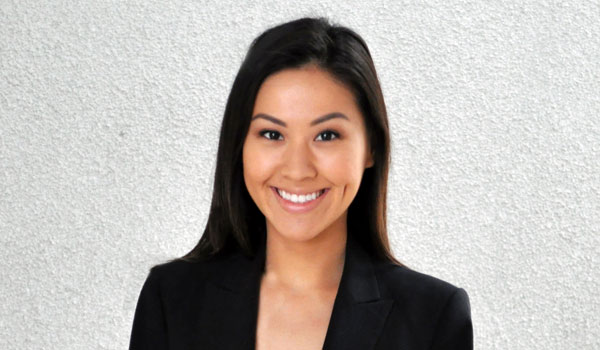 Kellye Ng-McCullough '16 was elected Regional Director of the Pacific South Region of the National Asian Pacific American Law Student Association (NAPALSA), effective Feb. 1. During her year as Regional Director, she is responsible for communicating and coordinating with chapters in Southern California, Nevada, New Mexico and Arizona, and helping NAPALSA prepare for participation in the White House Summit on Asian Americans and Pacific Islanders in May 2015. She will also help plan the 2015 NAPABA/NAPALSA Convention that will take place this November in New Orleans.
Ng-McCullough grew up in Alhambra, CA and majored in Criminal Justice and American Studies, with a  minor in Political Science, at California State University, Fullerton. Her interest in pursuing a law degree was inspired by her participation in the Cal State Fullerton Moot Court program, through which she met practicing lawyers who coached the students. "I didn't know any lawyers growing up," she said. "[Through Moot Court], I realized I loved learning about Constitutional Law."
She became active with APALSA at UCI Law "to help people who are defenseless and voiceless," she said.
In addition to her commitment to APALSA, Ng-McCullough has competed in the Experian/Jones Day Moot Court Competition at UCI Law and worked on the UC Irvine Law Review.
She is a research fellow for Prof. Trilby Robinson-Dorn and was an extern with Justice Richard M. Aronson, California Court of Appeal, Fourth Appellate District.