Back to Top
Imran Khundkar, Vishwanath Mohan elected to NASALSA board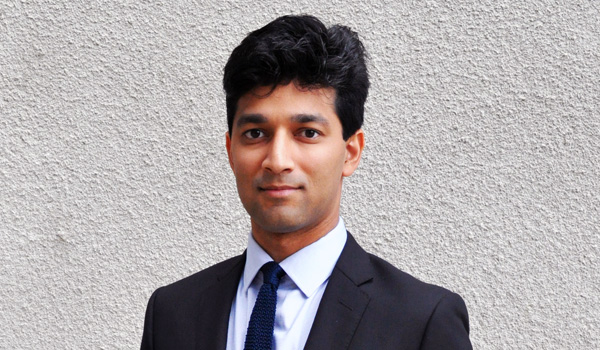 One of UCI Law's newest student organizations, the South Asian Law Student Association (SALSA), is already fulfilling its mission statement to build a support system for and address the needs of the South Asian community.
This spring Vishwanath Mohan '16 and Imran Khundkar '16 traveled to Stanford University to represent SALSA at the 17th annual conference of its umbrella organization, the North American South Asian Law Student Association (NASALSA). At the conference, both Vishwanath and Khundkar were elected to the NASALSA Board for 2015-2016.
Vishwanath, founder and president of UCI Law's SALSA, will serve as a Western Regional Delegate, ensuring that NASALSA events and news are disseminated to both law and undergraduate schools in the Western region. 
"While starting SALSA at UCI Law, it was our hope that more South Asian students will be inspired to come to UCI Law and enter the legal community, where they have been historically underrepresented," Vishwanath said. "Now, as a Western Regional Delegate, I get to inspire people from many other states to do the same. There is immense value to being part of NASALSA because it connects diverse students on a national level. I would advise everyone to join such national organizations since doing so fosters connection and camaraderie among future attorneys across the United States."
Khundkar will serve as Outreach Coordinator, ensuring that SALSA chapters throughout the country are informed about upcoming events. At UCI Law he works with the Immigrant Rights Clinic and the Legal Aid Society of Orange County in representing indigent clients throughout Southern California, and he has served on the board of UCI Law's Election Law Society and Women's Law Society.
Established in 1997, NASALSA is an all-volunteer nonprofit in which students and attorneys work to promote education, leadership and community service among South Asian law students while expanding the broader legal community's understanding of South Asian political, legal and social issues.