Back to Top
Lauren Mendelsohn elected to Students for Sensible Drug Policy board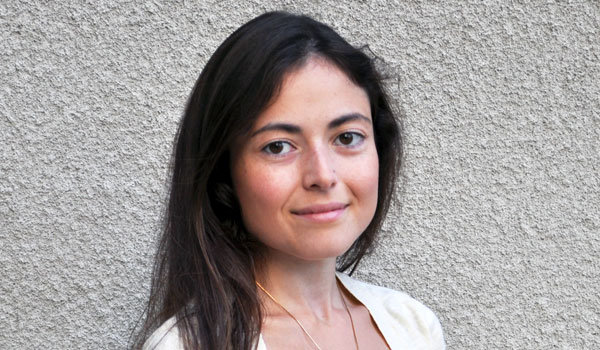 Lauren Mendelsohn '16 has been elected to the board of directors of Students for Sensible Drug Policy (SSDP), an international network of students concerned about the impact of drug use on communities around the globe. Mendelsohn, who will serve a two-year term as vice chair, was recognized at the SSDP Conference held September in Washington, D.C. She joins 11 other students from universities across the United States and a handful of appointed directors on the board.
Mendelsohn, founder and president of Law Students for Sensible Drug Policy at UC Irvine, first became involved with SSDP as a freshman at the University of Maryland, College Park, where she earned a bachelor's in psychology. She led the university's SSDP chapter as president and outreach director, working to promote harm reduction efforts on the local and national level, including helping to pass a medical amnesty "Good Samaritan" policy on campus.
"The most rewarding aspect of my involvement with SSDP is the network of amazing activists I've been able to meet," says Mendelsohn. "I've fostered relationships with elected officials and political figures, writers for national media outlets, civil liberties crusaders, harm reduction workers and multimillionaire entrepreneurs.
"My goals for my term on the board are to increase diversity—racial, political, socioeconomic, religious and gender—within the organization, as well as the drug policy reform movement as a whole. I also want to encourage more law students around the nation to not just learn about the law, but to get involved in changing unjust laws."
The UCI Law Dean's Scholar and First-Year Pro Bono Award recipient spent this past summer at Bremer Whyte Brown & O'Meara in Newport Beach, Calif., where she helped establish their corporate cannabis practice. She also interned at the Orange County Public Defender's Office and currently serves as treasurer and fundraiser chair of the Orange County Human Rights Association, as well as chair of the planning committee for UCI Law SSDP chapter's spring 2015 student-run symposium.