Back to Top
Jonathan Markovitz chosen as a Microsemi/Peterson Fellow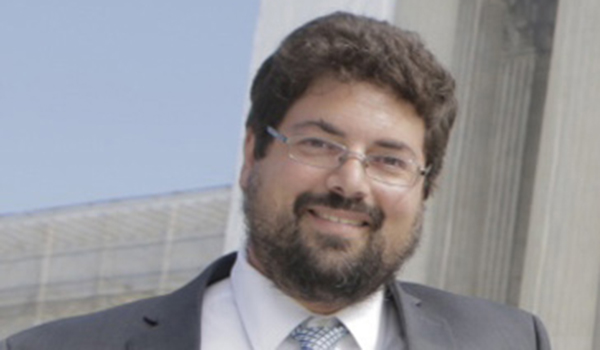 This 3L is the latest UCI Law student to be named a Microsemi/Peterson Fellow. Presented by the UCI Center in Law, Society and Culture and funded by a gift from Jim Peterson, CEO of Microsemi Corp., the fellowship encourages interdisciplinary scholarship and allows fellows to participate in a year-long set of activities to further their research training through collaboration, exchange and the production of an original project.
For his project, Markovitz will research the intertwined issues of racial stereotypes and self-defense, how "reasonable" fear may be driven by reliance upon racist stereotypes and how this affects legal determinations of self-defense. Before starting law school, Markovitz earned a Ph.D. in Sociology at UC San Diego, and taught courses in Sociology, Communication, Ethnic Studies, and Writing at UCSD and other universities. He has written and taught about race, gender, popular culture, social movements, and collective memory, and is the author of Legacies of Lynching: Racial Violence and Memory (University of Minnesota Press, 2004) and Racial Spectacles: Explorations in Media, Race and Justice (Routledge, 2011).
He is interested in human rights and civil liberties law and has worked extensively in UCI Law's International Human Rights Clinic, where he was one of the students who helped clinic director Paul Hoffman prepare oral arguments before the Supreme Court for the Kiobel v. Royal Dutch Petroleum case in October 2012.
He later won an award for writing on the Kiobel case. Markovitz's essay on Kiobel  was one of two chosen for the 2013 Rona R. Mears Student Writing Scholarship. The writing competition, sponsored by the ABA Section of International Law, allows contestants an opportunity to weigh in as amicus curiae on how the courts should rule. "Rather than trying to determine how the Court was likely to decide a case, the point of my research was to help me think about what the Court should do," said Markovitz. Read more about Markovitz's experience in this Thomson Reuters feature. Read his article on Kiobel published in International Law News (PDF).