Back to Top
Coral Lopez awarded Hispanic Bar Association scholarship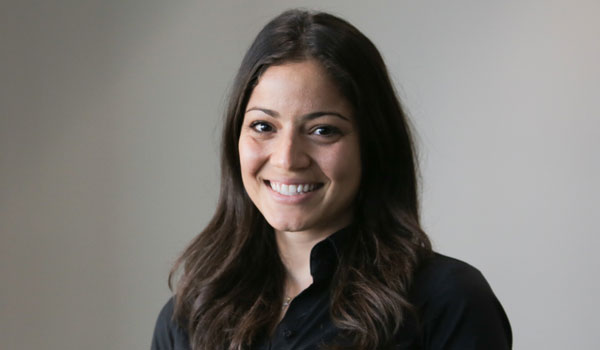 Coral Lopez '15, is the latest UCI Law recipient of the Hispanic Bar Association of Orange County's Wallace (Wally) R. Davis Memorial Scholarship. Named in honor of one of the first Hispanic attorneys in Orange County, the Wally Davis Scholarship Fund has provided financial assistance since 1995 to Latino students currently attending law school who have demonstrated involvement in the Latino community. Lopez will be honored at HBAOC's Annual Scholarship Fundraiser & Installation Dinner on March 7, 2015.
Lopez was born and raised in Puerto Rico and moved to Jacksonville, Florida, when she was 16. She earned her undergraduate degree at the University of Florida, where she majored in Communications—TV Broadcast and was a member of the swim team that won the NCAA Division I National Championship in 2010. She also was sports anchor for WUFT-TV News before she graduated cum laude in 2010.
Her decision to attend law school was inspired by her formative years in Puerto Rico. "Growing up in a crime-filled city instilled a sense of maturity at an early age, and it's had a positive impact on so many aspects of my life," she said. "I'm so thrilled about becoming a lawyer, so that I can use this power to be able to help fellow Latinos and our community, which is so deeply in need of legal services."
She chose UCI Law after meeting Dean Chemerinsky at a seminar at the University of Puerto Rico School of Law. "After the seminar, I was able to briefly talk to him, and he seemed more interested to talk to me than all the politicians and high-ranking professors and scholars that were present. That meant so much to me. I knew he was building something special at UCI Law and I wanted to be a part of it."
Lopez has participated in UCI Law's Domestic Violence Clinic and the Experian/Jones Day Moot Court Competition, in which she won a runner-up award for Best Brief. She has done pro bono work with the Public Law Center DACA and naturalization clinics, and with the Legal Aid Society of Orange County Employment Law Center. She has also served as a Staff Editor on the UC Irvine Law Review and as Pro Bono Director for the Latina/o Law Student Association.
Nearly every year since 2010, a UCI Law student has been awarded the Wally Davis Scholarship. Past recipients:
2014: Marco Pulido Marquez
2012: Danila Toscano
2011: Francisco Balderrama
2010: Flor de Maria Tataje