Back to Top
UCI Law students place third in Jessup Moot Court Regionals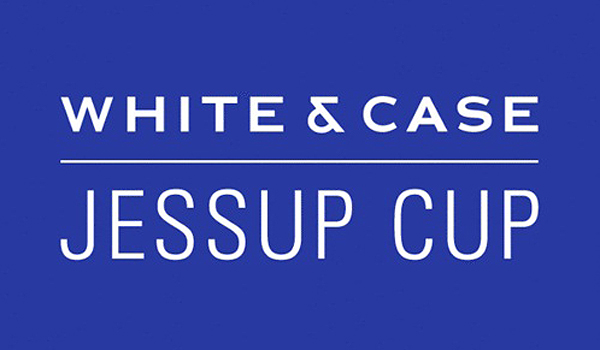 UC Irvine School of Law students continued a three-year tradition of exceptional performance in the annual Jessup International Law Moot Court Competition, the world's largest moot court competition. Team members Celeste Ahl, Saba Basria, Jessica Garland, Rebecca Liu and Elizabeth McCullough-Sanden, along with advisor Prof. Chris Whytock, attended the Pacific Regional Competition at Lewis & Clark Law School in Portland, Oregon, Feb. 27-March 2, 2014. The team competed against 18 other law schools, was ranked third overall in the competition, and ultimately advanced to the semi-final round with three other teams.
In the three years of participating in the international Jessup Competition, UCI Law has established a strong presence in the competition among many more seasoned teams. In its inaugural year in the competition (2011-12), the team was ranked eighth overall out of 24 teams and advanced to the quarter-finals, and team members Jean Su and Sabyl Landrum won top oralist awards. In its second year (2012-13), the team was ranked first overall out of 22 teams, advanced to the semi-finals and won the first-place brief award, and team members Kate Wagner and Celeste Ahl won top oralist awards.
The team attributes its success to the "overwhelming and positive support" from the entire UC Irvine community. Members of the local legal community and UCI students, alumni and faculty volunteered to judge practice rounds of oral arguments.
Click here for the full 2014 Pacific Regional Competition results.