Back to Top
Students Help Settle Hotel Workers' Dispute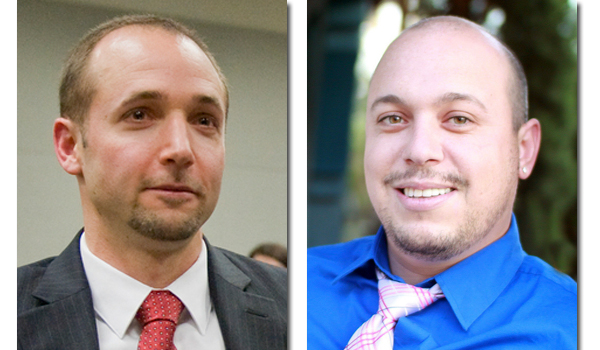 Working in UCI Law's
Immigrant Rights Clinic
, current students and recent graduates helped 18 Long Beach hotel employees reach a $130,000 settlement with HEI Hotels and Resorts over denial of meal and rest breaks required by state law. The settlement arose from claims the employees filed with the California Division of Labor Standards Enforcement. Current 3Ls
Brian Olney
and
Angel Camino
(pictured) handled the settlement negotiations. Students in the clinic last year handled litigation:
Ari Yampolsky
('12) represented the hotel workers in the first set of hearings in April, and
David Rodwin
and
Emma Soichet
(both '12) came back after graduation to handle hearings for clients. Also instrumental in the case were
Acrivi Coromelas
,
Sam Lam
,
David Koch
and
Irina Trasovan
(all '12), and the
Legal Aid Society Employment Law Center
. More about the settlement in this
news article
.