Back to Top
Desirae Hutchison honored for leadership and commitment to public service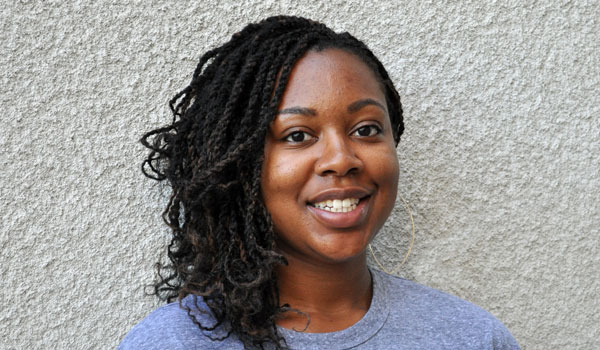 This 3L recently scored a round of scholarships recognizing her academic achievement, leadership and commitment to public service. Hutchison received an award from the Black Women Lawyers Association of Los Angeles Foundation sponsored by Sheppard Mullin Richter & Hampton LLP; the Dr. Martin Luther King Jr. Scholarship presented by the COR Community Development Corp. in Irvine, and the Black Faculty and Staff Association Student of Service Award from the Black Leadership Advancement Coalition (BLAC).
Hutchison served as the 2012-2013 president of the Black Law Students Alliance (BLSA) at UCI Law. As president, she strengthened the UCI Law community's connections to the main campus, and to the Orange County NAACP and local practitioners in various areas of the legal profession. A UC Irvine alumnus, Hutchison also served as the Associated Graduate Students Law School Representative, where she advocated for her peers on a campus new to dealing with law student concerns.
A native of Travis Air Force Base, CA, Hutchison says she chose to pursue a career in law so she could serve as an advocate for social justice. She has logged many pro bono hours for the Mississippi Center for Justice, the Federal Pro Se Clinic and the SSI Clinic, among other projects. Most recently, she helped inform the homeless in Orange County of their rights to general relief benefits. As a student in the Department of Fair Employment and Housing Clinic, she served as a representative for the plaintiff during mediation.