Back to Top
Jessica Hodgkins to receive award from public interest law firm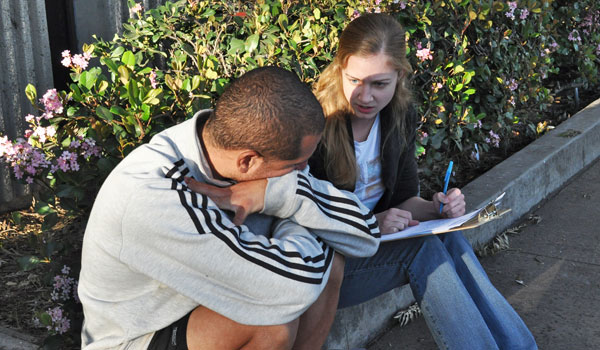 This recent graduate will receive a Special Recognition Award from Casa Cornelia Law Center, a San Diego public interest law firm that provides pro bono legal services to victims of human and civil rights violations, with a commitment to indigent immigrants. Each year, the firm selects its top 10 student volunteers from a pool of about 100 volunteers, and Hodgkins easily earned the honor with her diligent work, said Carmen M. Chávez, Esq., Executive Director.
"Casa Cornelia is indebted to Jessica's pro bono service, number of hours and quality of work which furthers our mission to provide pro bono services to those fleeing persecution, torture and abuse," Chávez wrote in a letter to Dean Erwin Chemerinsky. During her summer at Casa Cornelia, Hodgkins worked on U-Visa and asylum cases, interviewing clients and preparing their applications.
During her three years at UCI Law, Hodgkins was a public service leader, ultimately logging 266 hours of pro bono service in various programs, including helping the homeless in Santa Ana get benefits and working on housing issues. She was also a leader of student group Orange County Human Rights Association and tutored homeless children in after-school programs.