Back to Top
President Obama tells Cinthia Flores' story in his UC Irvine Commencement speech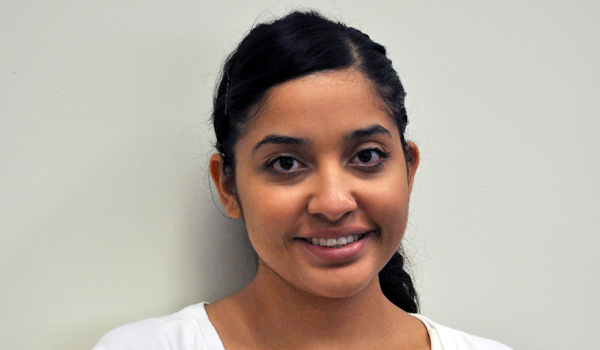 There were many exciting moments during the June 14 UC Irvine Commencement ceremony with featured speaker President Barack Obama. But one moment was especially memorable for UCI Law, and for Cinthia Flores of the Class of 2014.
Flores was one of three UC Irvine graduates that President Obama described in his Commencement address.
Here is what President Obama said about Flores:
Cinthia Flores is the daughter of a single mom who worked as a seamstress and a housekeeper. (Applause.) The first in her family to graduate from high school. The first in her family to graduate from college. And in college, she says, "I learned about myself that I was good at advocating for others, and that I was argumentative—so maybe I should go to law school." And, today, Cinthia is now the first in her family to graduate from law school. And she plans to advocate for the rights of workers like her mom. (Applause.) She says, "I have the great privilege and opportunity to answer the call of my community." "The bottom line," she says, "is being of service."
Watch video of President Obama telling Flores' story >
During her last year of law school, Flores served as the 2013-2014 Student Regent on the University of California Board of Regents. At the time of her appointment to the board in June 2012, she called for "a large-scale effort to reengage our supporters and promote greater state and public investment in our system," and shared why she is committed to this effort: "As a product of the public education system, I benefitted from programs subsidized by the state and know the impact these programs have on students' educational opportunities. I believe this is an opportunity to influence policy at a statewide level and ensure that those programs are prioritized within the California budget."
Prior to entering UCI Law in Fall 2011, Flores made headlines as the first Latina president of the Undergraduate Student Association Council at UCLA. She arrived at UCI Law with scholarships from the NAACP and the California Bar Foundation. She logged 50 pro bono hours in her first year of law school. She was a member of UCI Law organizations Latina/o Law School Association and Public Interest Law Fund and was an editor for UC Irvine Law Review. Flores was also awarded the prestigious Peggy Browning Fellowship in support of public interest labor law, which allowed her to spend 10 weeks of summer 2012 working at the National Day Laborer Organizing Network in Los Angeles.