Back to Top
Student Perspective: Protecting Homeless People's Belongings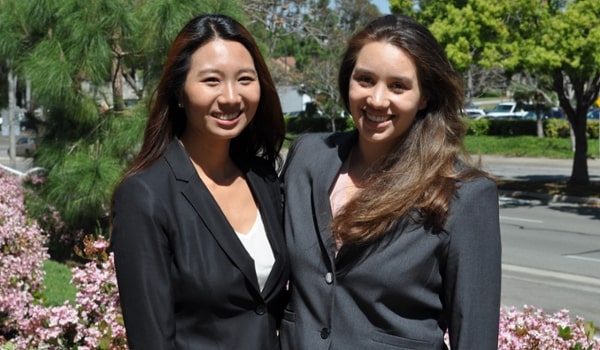 As members of the UCI Law Civil Rights Litigation Clinic, we recently helped homeless people residing in the Santa Ana riverbed recover and maintain their seized belongings.
The Elder Law and Disability Rights Center, co-founded by Brooke Weitzman '14, filed a complaint alleging Orange County Public Works employees disposed of homeless people's belongings through coerced permission, or took their property to a storage facility more than twenty miles away. We helped the Center obtain a temporary restraining order by filing a declaration that provided a detailed description of the painstaking steps required to recover seized belongings.
The two of us, along with James Altamirano (3L), met within 200 yards of the entrance to the riverbed and, with the help of our smartphones, planned a trip to the storage facility. We documented the entire process with pictures and accurate time keeping. The travel required four different bus transfers and lasted more than two hours. Once there, the facility was hidden from view by a grove of trees.
We were successful in getting the TRO granted, which prohibits county workers from seizing property without first giving a 24-hour notice. The TRO also calls for belongings taken from the homeless to be kept for at least 90 days at several facilities, one of which is located near Angel Stadium, approximately one mile from the riverbed. Furthermore, the agreement establishes specific zones where trash is to be left so the county can more accurately differentiate between trash and personal property. U.S. District Court Judge David O. Carter and the parties will make another trip to the riverbed later this month to ensure the county is abiding by the agreed upon provisions.
It was a tremendous experience. Being a student at UCI Law gives you the opportunity to take skills learned in the classroom and apply them to the real world. In this situation, we were able to positively impact the lives of those who are underserved and typically without representation.